These fine downtown Albany restaurants are Capital Repertory Theatre partners. Each location is convenient to our venue.
Albany Pump Station

19 Quackenbush Square
(518) 447-9000
Premier location for food and hand-crafted beer.
Angelo's 677 Prime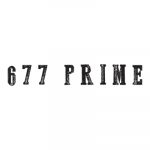 677 Broadway
(518) 427-7463
Perfect for before or after a show at theREP.
The Hollow Bar + Kitchen

79 N. Pearl Street
(518) 426-8550
Pre- and post-show restaurant for great food. Four-star Yelp rating and two-time nominee for 'Rising Star Chef' at the Albany Food & Wine Festival. Reservations recommended.
The Merry Monk
90 N. Pearl Street
(518) 463-6665
Stop in before or after the show – right across the street from theRep!
Yono's/dp An American Brasserie

25 Chapel Street
(518) 436-7747
World-class fine dining one block from theREP!