Meet Amber Dutton, Costume Shop Manager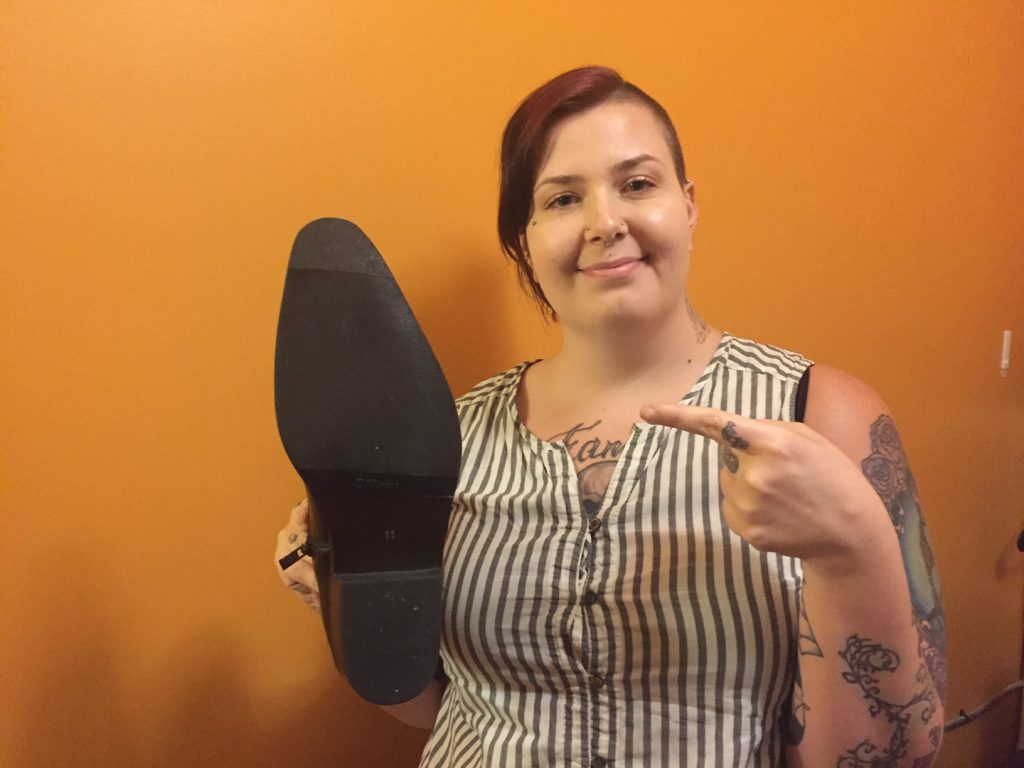 Amber Dutton is the Costume Shop Manager at theREP. She has been here since 2016, creating, sewing, and buying costumes for theREP's productions.
What is your educational background?
I have a B.A. in Theatre Production with a concentration in costumes from SUNY New Paltz.
When did you learn how to sew?
My grandmother taught me how to sew when I was 7. I started sewing clothes for my baby dolls, but I didn't realize I could have a career in this until I was in college. I was working as a seamstress as part of a work study program and realized how much I enjoyed this work. I decided to make a career of it. After college, I moved to New York City, working for two major design firms in New York, creating costumes for Broadway shows and ballets.
What was it like creating costumes for Broadway?
In each shop we had a team of a first hand, a draper, and several stitchers. Each costume was created specifically for the actor. We often had to create several versions of the same costume for the Broadway version and the touring production.
How did you end up at theREP?
I am originally from the area and had actually worked one summer here in the costume shop when I was in college. An opportunity came up for me to come and work a three stint here. (laughing) I never left.
What is the process like to create a costume for theREP?
We have a small team at theREP, but we only focus on one show at a time unlike when I was working in New York. We work closely with the designer to figure out what they want the cast members to wear; not everything is custom made. We figure out what we can buy, what we can use in our costume closet already, and what we need to custom make.
What is your favorite costume you have made?
I made a striped dress for She Loves Me. The dress itself was just a striped navy and white dress, but it was a very challenging dress to make because the stripes changed directions on different parts. I like creating costumes for the process and challenge, not necessarily for the final product.
What challenges are you facing with creating costumes for Ring of Fire?
Each show always present a new challenge. With this show, there is a lot of movement on stage. We had to put rubber on the bottom of all of the shoes so that the actors wouldn't slip on stage. We also had to consider sleeve length; since the musicians are playing guitar, we had to ensure their sleeves wouldn't get in the way. We also have to consider if a shirt needs to be taken off or put on quickly. This is called quick rigged; to be taken off easily, we use snaps, to be put on easily, we use velcro.
Why are you excited to see Ring of Fire?
I am a huge Johnny Cash fan, I grew up listening to him. I have been begging Maggie for years to do this production so I can't wait!