A Juneteenth Theatre Justice Project
7:30 p.m. Friday, June 19
7:30 p.m. Monday, June 22
Join us and co-producer Barrington Stage Company Friday, June 19 at 7:30 p.m. (with a reairing on Monday, June 22 at 7:30 p.m.) as theatre communities around the country provide their response to the current moment – the civil uprising that has come as a reaction to the murders of George Floyd, Breonna Taylor, Ahmaud Arbery and countless others before them – with simultaneous free virtual readings of Vincent Terrell Durham's bold new play, "Polar Bears, Black Boys & Prairie Fringed Orchids". This initiative is in conjunction with PlayGround and National New Play Network.
With a perfect blend of wit, pathos and humor, the play speaks to some of the most pressing subjects of our time – gentrification, white fragility, the Black Lives Matter movement, and police violence against Black bodies. The need for collective action – a commitment to speaking the truth and to begin dismantling systemic racism in our institutions – has never been greater and through Vincent's words, our community can begin moving toward awareness and justice.
Where to watch?
1. On our Facebook page
2. YouTube
No fee is required for viewing, but a suggested donation of $10 is recommended and will go to funding Black Theatre in the U.S. Make a donation here >> https://bit.ly/2Y1b19v
Meet the playwright:
Vincent Terrell Durham is a scriptwriter, author and poet who first honed his storytelling skills as a stand-up comic in comedy clubs across the country. His plays include The Fertile River, Vol. 1, A Post Racial America, and Polar Bears, Black Boys & Prairie Fringed Orchids, among others. Polar Bears, Black Boys & Prairie Fringed Orchids was co-commissioned and developed by PlayGround and Planet Earth Arts and is a 2019 NNPN National Showcase of New Plays finalist.
Meet the director: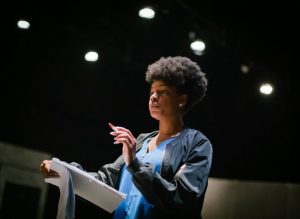 Tiffany Nichole Greene is currently the resident director of HAMILTON and the regional casting director for Dallas Theater Center. She is a director, leader, creator, storyteller, and aggressive explorer of the human condition as it relates to relationships and the injustices of this world. She holds an MFA in Acting from Brown University/Trinity Rep, is a Lincoln Center Directors Lab Alum, Soho Rep Directors Lab Alum, and a two-time Drama League Finalist. While Tiffany works on a great variety of genres at regional theatres and universities across the nation, she is particularly dedicated to the continued development of new works and the play development process.
Meet the cast: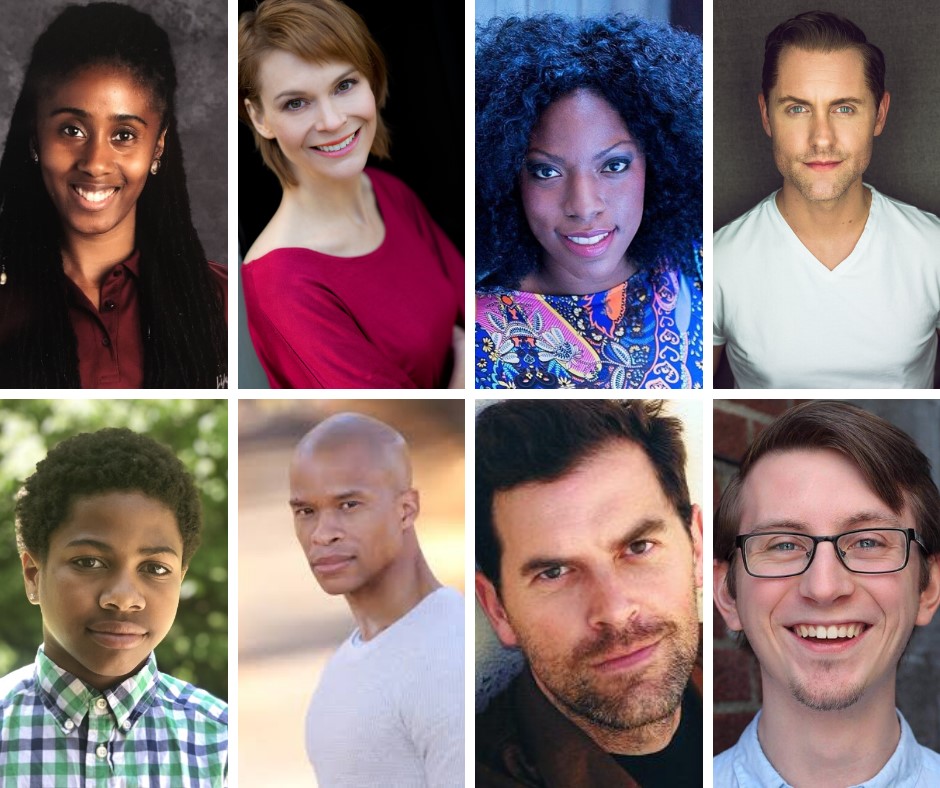 Top Row L-R: Bianca Stinney*, Tracy Liz Miller*, Adrian Kiser*, Michael McCorry Rose*
Bottom Row L-R: West Dews, Peterson Townsend*, Kent Burnham*, Matt Tenorio
(* denotes a member of AEA)