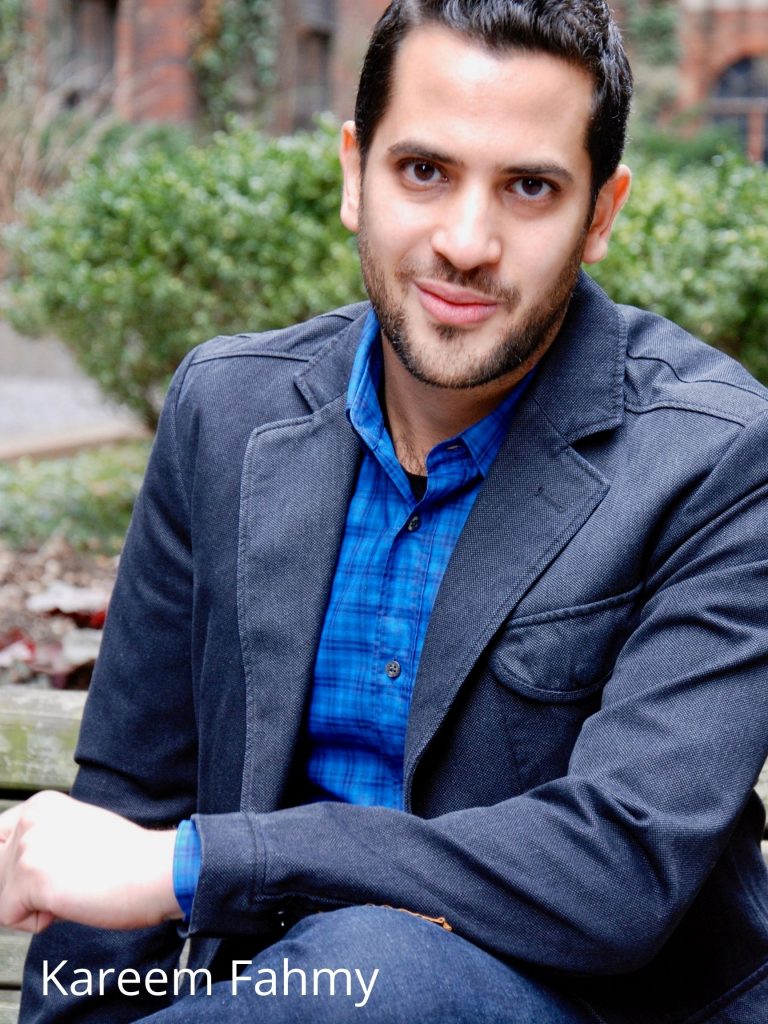 American Fast by Kareem Fahmy
Directed by Reginald Douglas
April 28, 2021 at 7pm
Watch a reading of Kareem Fahmy's brand new play, still in its beginning developmental stages. Kareem is the winner of the 2020 Next Act! New Play Summit, where his play A Distinct Society was read last July.
College basketball phenom Khady Salama is about to compete in the NCAA Women's Championships. But this year's March Madness coincides with Ramadan, and Khady's devout mother expects her to fast. No food, no water, no anger, not even on game days. The ambitious Khady sees only one way forward: lie and pretend to follow Ramadan. Little does Khady know her mother will go public with the story of her fast, portraying Khady as a heroine for young Muslim women everywhere. As the championship game draws near, the media spotlight threatens to expose Khady's deception. Forced to cover her tracks with more lies, Khady gambles with the trust of the people she loves most—her coach, her boyfriend, and her mother—in the name of winning at all costs.
Cast (in alpha order):
TBD, Khady
TBD, Gabe
TBD, Coach
TBD, Mother
TBD, Stage Directions & Dramaturgy
How to Watch:
Suggested Donation: $15.00
To Donate Text REPREADINGS to 41444
Meet the Cast/Crew

We wish to express our gratitude to the Performers' Unions:
ACTORS' EQUITY ASSOCIATION
AMERICAN GUILD OF MUSICAL ARTISTS
AMERICAN GUILD OF VARIETY ARTISTS
SAG-AFTRA
through Theatre Authority, Inc. for their cooperation in permitting the Artists to appear on this program.