Maggie Mancinelli-Cahill – Producing Artistic Director
Maggie has directed over 100 productions and has worked on, off, off-off Broadway in regional theatres in the US. Since 1995, Maggie has served as Producing Artistic Director for theREP, where her favorite productions include the world premiere of William Kennedy's GRAND VIEW, NORA, THE TAMING OF THE SHREW, RED, SHE LOVES ME, OUTSIDE MULLINGAR, TO KILL A MOCKINGBIRD, RACE, MY FAIR LADY, THE TRIP TO BOUNTIFUL, MOONLIGHT AND MAGNOLIAS, THE CRUCIBLE, INTIMATE APPAREL, METAMORPHOSES, TERRA NOVA and most recently, RING OF FIRE. Maggie directed Allan Knee's SYNCOPATION for theREP, Merrimack Repertory Theatre and last spring for Ensemble Theatre Company in Santa Barbara, CA. In addition to her directing work, Maggie has authored and co-authored plays for theREP's On the Go touring productions for young audiences, including SLEEPY HOLLOW, PURE POE, A CHRISTMAS CAROL, THEY BUILT AMERICA: THE WORKERS OF THE ERIE CANAL, FRIEND OF A FRIEND: AFRICAN AMERICAN HEROES OF THE UNDERGROUND RAILROAD IN THE CAPITAL REGION (with Jill Rafferty) and HENRY H: THE PERPLEXING CASE OF HENRY HUDSON (with Maureen Aumand). Before her tenure at theREP, Maggie served as Producing Director of Urban Stages in NYC, as Artistic Director for Theatre Under Glass in Denver and worked on the staffs of The Women's Project and Ensemble Studio Theatre in NYC. She has taught acting at the National Theatre Institute at the Eugene O'Neill Theatre Center and master acting seminars for the Capital Region Center for the Arts. Maggie received a Directors Project Fellowship from the Drama League of New York and holds an MFA in directing from Columbia University. She has served on the Boards of the HB Studio, the Downtown Albany Business Improvement District, the Albany County Convention and Visitors Bureau and is a member of the Forum for Executive Women (Capital Region chapter) and Ensemble Studio Theatre in NYC. She was honored by the Albany-Colonie Regional Chamber's Women's Business Council as one of the 100 Women of Excellence, was awarded the "Distinguished Leadership Award," by the Chamber's National Association for Community Leadership and is a recipient of the Norman S. Rice Award for Excellence in Arts, Culture and Education. She is the proud mother of Andrew, a film editor in Los Angeles.
Margaret E. Hall – Assistant Artistic Director
Margaret has worked internationally as a director, stage manager and drama teacher. As theREP's Assistant Artistic Director Margaret coordinates the annual Next Act! New Play Summit, directs on the mainstage, produces for the On-The-Go! in-school touring program, and oversees the Young Playwright Contest and the Summer Stage Young Acting Company – frequently directing the Summer Stage productions. She made her mainstage debut at theREP with 2017 production of AN ILIAD and will be directing the World Premiere of RED MAPLE in early 2019, a script that came out of the theatre's Next Act! New Play Summit 6. Margaret also worked as Assistant Director on theREP's 2015 production of HAMLET, directed by Kevin McGuire. In addition, Margaret has been directing the company's On-The-Go! in-school touring productions for the past six years, reaching thousands of students from the Capital Region and beyond, with stories that focus on New York State History and classical; literature. Including: A FRIEND OF A FRIEND: AFRICAN AMERICAN HEROES OF THE UNDERGROUND RAILROAD IN THE CAPITAL REGION, ALICE IN WONDERLAND (which she co-adapted), PETTICOATS OF STEEL, A MIDSUMMER NIGHT'S DREAM, SLEEPY HOLLOW, THEY BUILT AMERICA: WORKERS OF THE ERIE CANAL, PURE POE, THE REMARKABLE AND PERPLEXING CASE OF HENRY HUDSON!, HARRIET TELLS IT LIKE IT IS, AN ILIAD (which she adapted into a 50 minute version), and SHAKESPEARE: THE REMIX. Other directorial credits include: CIRCUS OLYMPUS, INTO THE WOODS JR., DISNEY'S THE ARISTOCATS KIDS', PETER PAN AND WENDY, THE WIZARD OF OZ, and THE JUST SO STORIES, as well as readings with Troy Foundry Theatre and Theater Voices. While studying overseas, she proudly worked as a member of Conflict Relief: The Arab Israeli Theatre Collaboration, which toured its sketch comedy production, THE ARAB, THE JEW AND THE CHICKEN, throughout London and to the Edinburgh Theatre Festival. Margaret is a proud member of Actors' Equity, holds a BA in Theatre Arts from SUNY New Paltz, and an MFA in Theatre Directing from the University of Essex in London.
Associate Artists
Our distinguished associate artists are selected based upon talent, deep knowledge and love of theatre, long-term experience with theREP and commitment to enhancing quality of life in the Capital Region through the arts. Associate Artists are appointed for 3-year terms and serve in a variety of capacities on stage and behind the scenes, including: serving as advocates and spokespersons for the theatre; creating connections between theREP, NYC and other professional theatres; recommending new plays and artists to artistic leadership and participating in at least one production at theREP every season.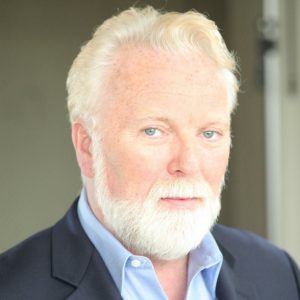 KEVIN MCGUIRE
KEVIN MCGUIRE: Broadway, National, International tours of LES MISERABLES, THE PHANTOM OF THE OPERA, SECRET GARDEN, JANE EYRE. In New York FORBIDDEN BROADWAY (Original cast) HAMLET (Classic Stage Company) ROMEO AND JULIET (New York Shakespeare Festival) THE SEAGULL, BIG MAGGIE, MUCH ADO ABOUT NOTHING, A MIDSUMMER NIGHT'S DREAM, MOSES MAN (New York Musical Theatre Festival), Kris Kringle in MIRACLE ON 34th STREET (Christmas 2015). REGIONAL: Denver Center Theatre, SWEENEY TODD and FRANKENSTEIN, Hartford Stage Company, Williamstown Theatre Festival, The Shakespeare Theatre Company DC (HENRY IV part 1 and 2) Arizona Theatre Company, The Juilliard Acting Company. (3 Seasons). At theREP, MAN OF LA MANCHA, RED, A CHRISTMAS CAROL, OTHER DESERT CITIES, THE SECRET GARDEN, CAMELOT, SHE LOVES ME. Kevin directed HAMLET at the REP last season! As Artistic Director of Theatre Company Hubbard Hall he directed and acted in over 50 productions! Kevin was born in Cambridge, New York raised in Hoosick Falls, New York, educated at The Hoosac School, Circle in the Square Theatre School and The Juilliard School. Honored and proud to be an Associate Artist at theREP in Albany, New York!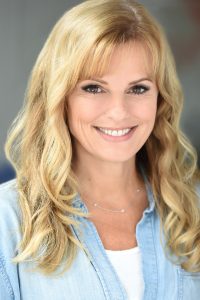 Yvonne Perry
Yvonne Perry is a professional actress, director and educator. She is always pleased to return to theRep, where she has acted in many productions, most recently as Elvira in Blithe Spirit. She has also performed with Saratoga Shakespeare, Hubbard Hall, Oldcastle, NYSTI, River Valley Rep, Stageworks/Hudson, Theatre 88 and Gulfshore Playhouse. Yvonne has served on the reading and selection committee for theREP's Next Act New Play Summit since its inception. She originated the role of Rosanna Cabot on As The World Turns. Other TV: Law & Order, CI; Silk Stalkings, Candid Camera, All My Children. She frequently directs for Theatre Voices, and keeps busy doing corporate training videos, TV commercials and narration work. Yvonne has taught and directed shows at area colleges for over 20 years. (Skidmore, UAlbany, Siena and Union) BFA: Adelphi University. MA: UAlbany. Member AEA and SAG-AFTRA, Vice Chair of the Greater Albany Area Liaison of Actors Equity. www.yvonneperry.com