theREP is the only professional theatre in the 14-county Capital Region
Capital Repertory Theatre has a rich, local history of excellent entertainment and strong community relationships. Established in 1981, it came into existence through the dedication and perseverance of a group of Albany business, community and civic leaders. Donated labor, materials and expertise transformed the Grand Cash Market, an abandoned supermarket at 111 N. Pearl Street, into what was to become the home of Albany's first professional resident theatre.
Outreach was made to The League of Theatre Artists, a group of diverse actors, directors and playwrights, who spent summers at Art Awareness in Lexington. Working together, these artists, community leaders and an army of volunteers founded Capital Repertory Company. This initial investment of time and resources created what is now the highly acclaimed, award-winning Capital Repertory Theatre with an annual operating budget of $2.3 million, and a history of producing more than 5,000 performances employing more than 1,500 professional artists.
In the past 30 years, the facility on North Pearl Street has been renovated several times, and now includes a 286-seat theatre, a café space, a costume-making shop and a rehearsal hall. In addition to returning more than 83 percent of its operating budget directly back to the local community, theREP brings vitality and commerce to downtown in the form of more than 75,000 diners, shoppers and tourists, serving as an economic engine in the entertainment district on North Pearl Street.
At the core of theREP's mission is "to create meaningful theatre with an authentic connection to the community we serve." In pursuit of these goals, we will:
Provide significant, high-quality theatre for all people of the Capital Region

Ensure that every student in the 14-county Capital Region experiences live theatre before high school graduation

Take a leadership role in the defining New York's Upper Hudson-Mohawk Valley as a cultural destination point

Make Capital Repertory synonymous with quality in every aspect of the organization: actors, productions, education programs, customer service and civic leadership
In all programs and services, theREP reflects its mission by embracing its community as a source of inspiration. We embrace cast, crew and audiences from every background to expand the horizons of thought and understanding of the human condition through the power of theatre.
We are a professional, not-for-profit cultural organization, and the only member of the League of Resident Theatres (LORT) within 14 counties of the Upper Hudson-Mohawk Valley.
As a proud member of LORT, an esteemed organization that promotes the positive impact of theaters in the arts and communities nationwide, theREP is able to create excellent opportunities for both up-and-coming and seasoned theatre professionals. Today, these affiliated theatres provide artists with a support system for developing new work, as well as reviving classics and perennial favorites. LORT members strive to provide hundreds of thousands of people with the opportunity to experience the highest caliber of performance right in their own communities.
The Campaign for theREP at Livingston Square is a $13.5 million project that will create a new home for Capital Repertory Theatre, one of the most important artistic organizations in the Capital Region.
theREP is excited to undertake such an ambitious and transformative project that will not only revitalize its downtown Albany community, but will provide a new level of excellence for our organization.
Since 1981, theREP has been an arts leader in the Capital District. theREP will be a vital part of our new community, which can boast over $250 million in new construction and renovation projects in the Clinton Corners neighborhood and Warehouse District.
The Campaign for theREP at Livingston Square is designed to fund and support our new facility at the former National Biscuit Company building, only two blocks from our current location on Pearl Street in downtown Albany. Featuring a brand new 300+ seat theatre, costume and prop shop, a full-time café and event space, the building will join other local businesses and community hubs at Livingston Square, creating a vibrant new area for arts, culture and commerce.
The new home of theREP will be located at 251 N. Pearl Street in downtown Albany, NY. The building was originally constructed to house a National Biscuit Company (Nabisco) bakery in 1888. In recent years, it acted a warehouse for a commercial electrician before being acquired by theREP. We love the history that comes with our new home and we're working hard to ensure the building reflects this. In fact, you can still see the original Nabsico brick ovens in the basement.
theREP at Livingston Square will keep all of the things you love about theREP. It will be intimate and warm, creating an atmosphere welcoming to all our patrons, actors, crew and guests. But the new building will also have many of the features most requested by our audiences over the years, including expanded restroom facilities, improved ADA accessibility, a café and box office open seven days a week, and approximately 50 more seats in our theatre with no pillars blocking your view!
New to theREP is the Peg and Jim Miller Angel Lounge where we will welcome our Angel donors before each performance. For information on how to become an Angel donor, please contact Kate Wilkins in our Relationships Department. We're also excited to open the Lauren and Harold Iselin Performing Arts Studio. This 100-seat black box theatre will be located on the second floor, allowing us greater flexibility in rehearsals, as well as giving us a second venue in which to offer incredible theatrical experiences.
There are more features in our new building than we could possibly go into in detail here, like our expanded dressing and green rooms, improved office suite, energy efficient theatrical lighting, and more. For information on these features, plus much more, please contact Mike McCord with any questions.
theBoard

Officers

Harold N. Iselin
President
Greenberg Traurig LLP

Martha Deborah Brown
Secretary
Community Advocate

Peggy Becker
Treasurer
Community Advocate

Trustees

Carolyn Anderson
Professor of Theatre
Skidmore College

Monice Barbero
Senior Leader
Legal & Gov't Affairs
General Counsel
MVP Healthcare

Richard Carlstrom
Community Advocate

William Chalmers
Community Advocate

Albert De Salvo
Community Advocate

M. Sherry Gold
Director of Treatment Services
Capital District Psychiatric Center
Retired

Kimberly Sanger Jones
Director of Operations,
E. Stewart Jones Hacker Murphy LLP

Bennett Liebman
Government Lawyer in Residence
Albany Law School

Stephen Madarasz
Community Advocate

James H. Miller
Community Advocate

Marcus Q. Pryor
President
Peter M. Pryor Associates

Donna J. Purnomo
Owner
Yono's / dp An American Brasserie

Deborah Ratner
Community Advocate

Howard J. Read
Of Counsel
Read & Laniado LLP

Frank Walsh
Community Advocate

theLeadership

Harold Iselin, Co-Chair
Greenberg Traurig, LLP

Lauren Iselin, Co-Chair
Community Advocate

Deborah Brown
Community Advocate

Peter Brown
Executive Director
The Institute of Behavioral Healthcare Improvement

Sherry Gold
Director of Treatment Services
Capital District Psychiatric Center, (Retired)

Denise Gonick
CEO, MVP Healthcare

Steve Gonick
Co-Founder, Passport for Good

Christine Hearst
Community Advocate

George Hearst
Publisher, Times Union

Barbara Howard
Recording Artist
Actor, Educator

Kelly Kimbrough
Majority Leader
City of Albany Common Council

Wendell Lorang
Director of Institutional Research
University at Albany, SUNY, (Retired)

Jim Miller
Community Advocate

Chet Opalka
Community Advocate

Karen Opalka
Community Advocate

Kathy Sheehan
Mayor, City of Albany

Robert Sheehan
Account Representative
UL Ltd.

I. David Swawite
OMNI Development Company, Inc.

Tamani Wooley
Anchor-Reporter
Spectrum News

theStaff

Philip Morris
CEO

Maggie Mancinelli-Cahill
Producing Artistic Director

Dan Hanifin
Relationships Director

Mike McCord
Capital Campaigns Director

Ron Bagoly, CS Arch
Architect

Tony Ward, AKW Consulting
Project Manager

Jim Dawsey, MLB Construction
Construction Manager
.
The new home of Capital Repertory Theatre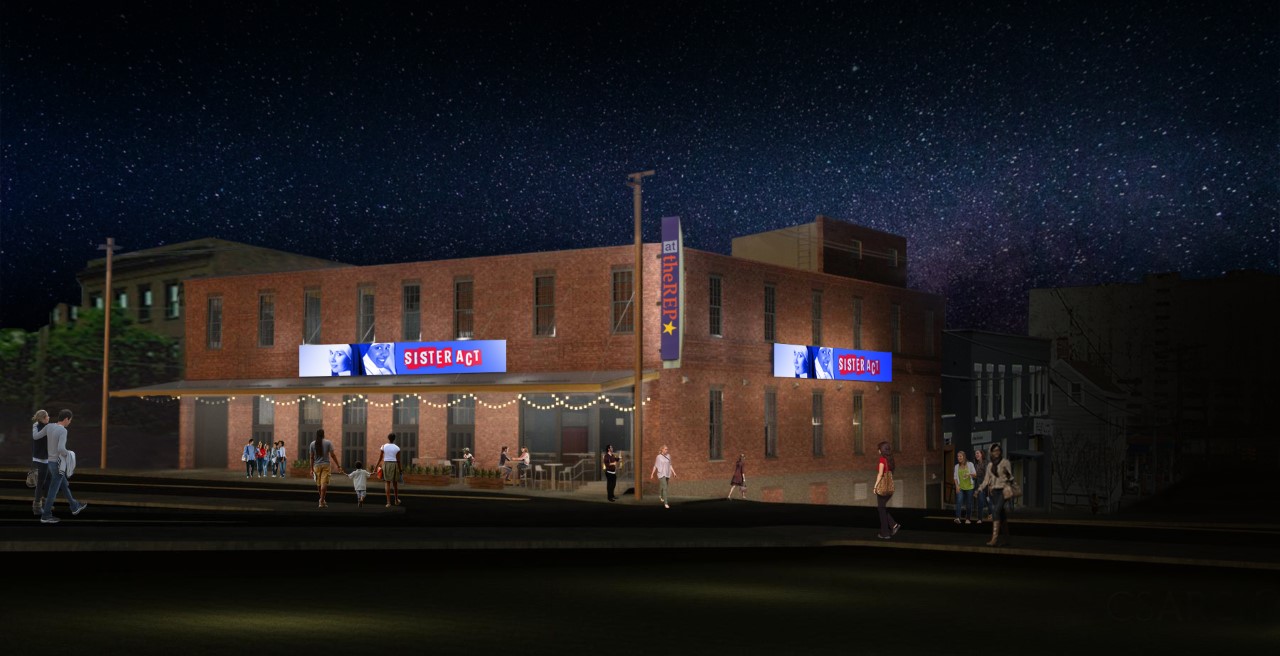 The National Biscuit Company Building, 1888-1959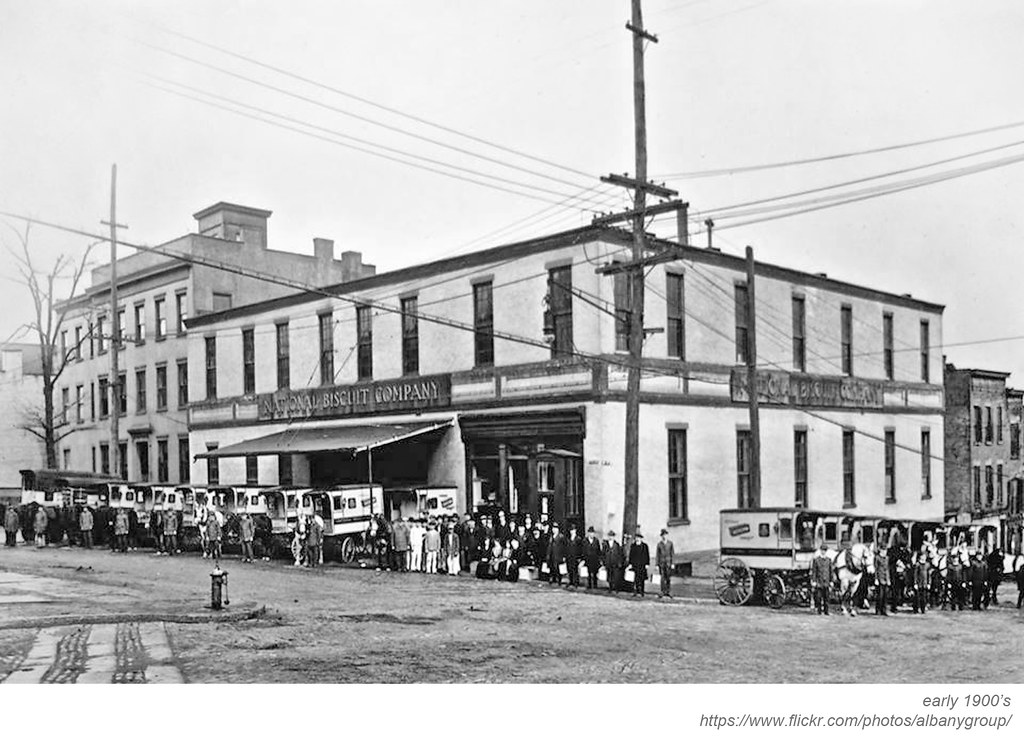 The Lauren and Harold Iselin Performing Arts Studio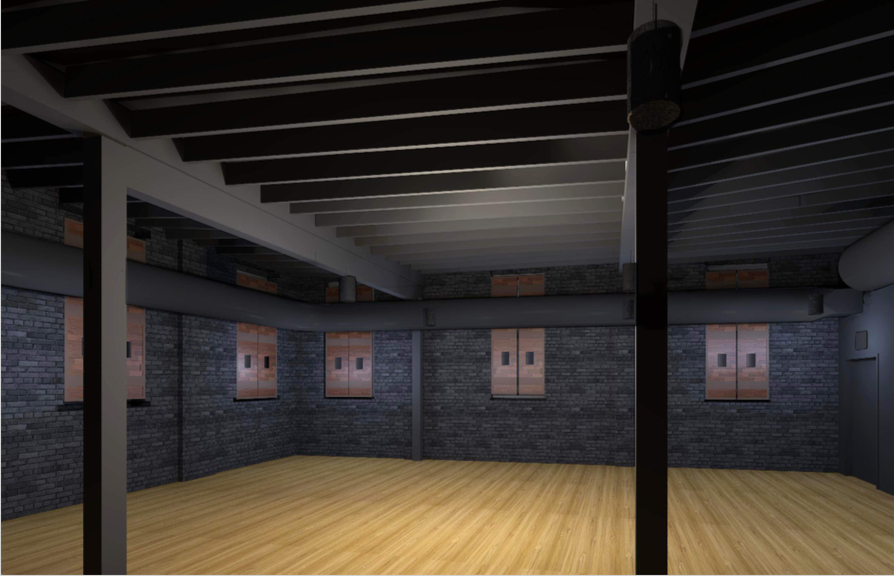 A 3D rendering of our new home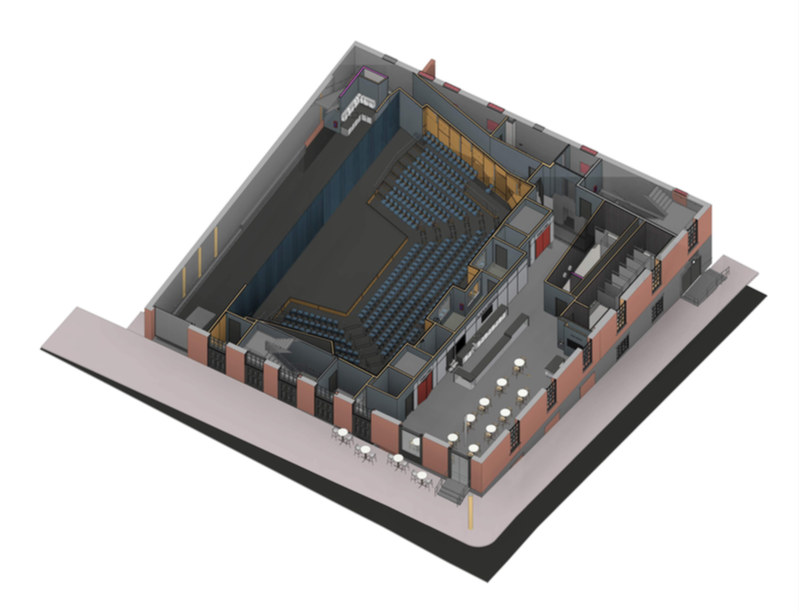 Why is theREP moving?
Many factors played into the decision to move. Most significantly, we took advantage of the opportunity to own our theatre, rather than rent (as we have for nearly 40 years). In addition to ownership, there are inherent limitations to our current space. Our backstage area is extremely cramped, our dressing room and green room space is not big enough to accommodate many of our casts, and most importantly our guest amenities are less than ideal. The chance to build a brand new theatre, with everything theREP needs, was a great opportunity.
How much will this new building cost?
The total project cost for the new building is $13.5 million. More than half of that money is coming from state and federal grant programs. About $3 million of the remaining $4 million needed has been donated by our loyal friends and supporters. We hope you'll help us reach our goal by making a gift today
Will there be enough parking?


In addition to plenty of on-street parking, we are developing a new parking lot one block away from the new theatre. We are so pleased to work with great organizations like Capital District Transit Authority, the New York State Regional Economic Development Council, and Discover Albany to develop the area only one block north of theREP's new home. CDTA will be offering a shuttle service that will run from the new theatre through the Warehouse District and most of the downtown corridor. This will give our patrons the chance to support area restaurants and businesses before coming to theREP for our latest show!

Does the new building have more bathrooms?
We have greatly expanded the restroom facilities. There are two large restrooms on our first floor, and more located on the second floor near the Peg and Jim Miller Angel Lounge and the Lauren and Harold Iselin Performing Arts Studio.
What else does the new building have?


We will be opening the Lauren and Harold Iselin Performing Arts Studio – a  black-box theatre with flexible-seating and rehearsal space on the second floor, the Peg and Jim Miller Angel Lounge – a private lounge on the second floor where our Angel supporters can enjoy refreshments before a show. We are also expanding our dressing and green rooms on the second floor, significantly increasing the size of our costume and prop shops, and adding ADA accessibility for our patrons and our actors. In addition to all this, we are making huge improvements to our theatrical systems, the building exterior, and much more!

Does the new theatre have more seats?


Our new theatre has more than 300 seats. Even though there are 287 seats in our current theatre, the big pillars at the foot of the stage limit us to about 260 seats per show. That means our new theatre will gain about 50 additional, unobstructed seats!

I'm a subscriber. Will I still be able to sit in the same seat?
Because our seating map will be different from the existing layout of the theatre, we can't guarantee the exact same row and seat number. However, we are in the process of assisting our current subscribers to select their seats in the new theatre. Please visit our Subscriber FAQ page to learn more.
Will the building be ADA accessible?
In addition to ensuring the building is accessible to our patrons, we have made sure our stage and backstage area are accessible as well. We want to eliminate any impediments to our REP family, be they on stage or off!
What else is changing?
While much will change, the important thing to remember is theREP will still be theREP. In all our conversations, planning, and designing, we have worked hard to make sure our new building feels like home. The spirit of theREP and the heart of what we do won't change a bit.
For more information on the Campaign for theREP at Livingston Square, please contact:
Michael McCord
Capital Campaigns Director
mmccord@proctors.org | (518) 382-3884 ext. 203.