Friday, April 05, 2019
to
Sunday, May 12, 2019
SHAKESPEARE IN LOVE
Adapted for the stage by Lee Hall
Based on the screenplay by Marc Norman and Tom Stoppard
Directed by Maggie Mancinelli-Cahill
Shakespeare in Love: Dog Auditions

If you thought auditioning people was hard, try auditioning dogs! It's a tough job, but somebody's got to do it. Who will win the role of Spot in Shakespeare in Love at theREP? Find out April 5 – May 12.
Tickets and information at http://bit.ly/ShakespeareREP

Posted by Capital Repertory Theatre on Wednesday, March 20, 2019
---
April 5 – May 12
Young Will Shakespeare has writer's block… the deadline for his new play is fast approaching but he desperately needs some inspiration. That is, until he finds his muse — Viola. This beautiful young woman is Will's greatest admirer and will stop at nothing (including donning a moustache) to appear in his next play. As love blossoms, so does the comedy, great romance and playwriting. Join theREP for this immersive and sumptuous adaptation of the Academy Award-winning screenplay, complete with swordfights, secret trysts, backstage disasters, and a dog.
"Marvelously fluid, riotously funny, and often intensely, even startlingly poignant…This may be, in part at least, a comedy about Shakespeare falling in love; but joking aside, it could just make you fall, all over again, in love with Shakespeare." —Chicago Tribune
Special Events
April 9: Opening Night
Stay after the show for desserts from Bella Napoli and champagne (or ginger ale) toast with the cast and crew!
April 16: Chef's Table Night
Hungry for a pre-show snack? Enjoy complimentary light bites before the show provided by 677 Prime! Samples servings begin at 6:30 p.m.
April 17: Post-show Discussion Night
Producing Artistic Director Maggie Mancinelli-Cahill will host a post-show discussion. Come and join the conversation!
April 20: American Sign Language Interpreted Show (3:00 Matinee)
Watch as the show is also signed for our hearing impaired patrons. To secure the best seats for visibility of the signers please call the Box Office.
April 24: Pre-show Discussion Night
Interested in learning more about Shakespeare in Love? Join us before the show for a pre-show discussion with Producing Artistic Director Maggie Mancinelli-Cahill and the cast from the play.
April 28: Behind the Scenes
A pre-show discussion with Producing Artistic Director Maggie Mancinelli-Cahill at 12:30 p.m. and includes a light pre-show snack.
May 2: Thirsty Thursday
Before the show, enjoy complimentary samples from Southern Glazer's Wine and Spirits from 6:30 – 7:30 p.m.

---
Meet the cast: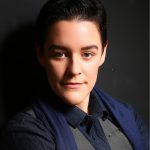 Brock, Cedar (Adam/Ensemble) Cedar Brock is very pleased to be a part of Shakespeare In Love as their onstage debut show at Capital Repertory Theatre! They have been acting onstage and engaging in the performing arts for over fifteen years. Cedar has worked with many theatres such as The Theatre Institute at Sage, The Richmond University Theatre in London, Epic Fog Theatre Company of NYC, Going Dark Productions, Steamer No. 10 Theatre and Sand Lake Center for the Arts. Such works include plays such as Picasso at the Lapin Agile, The Pillowman, Romeo And Juliet, Radiance: The Passion of Marie Curie, Macbeth, The Importance of Being Earnest and A Christmas Carol. They would like to thank all of those who put in their time build a magnificent show, as well as all of those who have come out to support live theatre! (HVCC: AFA, The Sage Colleges & The Richmond University in London - BA in Theatre Arts)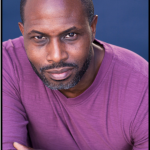 Craig West, Kevin (Kit Marlowe) Capital Repertory Theatre: The Trip to Bountiful, Race, Metamorphoses, To Kill a Mockingbird, Take Me Out, Midsummer Nights Dream, Friend of a Friend. Regional Theatre: Dracula at Actors Theatre of Louisville, Race at Northern Stage and To Kill a Mockingbird at Florida Repertory Theatre.
Off-Broadway: Sonnets for an Old Century at The Barrow Group, Joe Fearless at The Atlantic Theatre Company. Film: The Way Forward, Bumpin Uglies, I Hate Being Black, LazerTown, Twilight Storytellers-The Groundskeeper, Little Bi Peep. Other Theatre: Grant & Twain at PS21, Master Harold and the boys… at Leatherstocking Theatre Company, Panache at Oldcastle Theatre, My Children! My Africa! at Siena, Macbeth, Of Mice and Men, A Tale of Cinderella at NYSTI. Additional Credits: Award-winning Filmmaker. Connect: @KevinCraigWest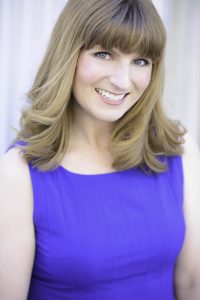 Cribbs, Ellen (Nurse/Ensemble) Ellen Cribbs is thrilled to be back at Capital Repertory Theatre after performing the role of Anne de Bourgh in Miss Bennet: Christmas at Pemberley. Ellen is a professional freelance voiceover artist in the area and on Fiverr.com (actress ellen). Favorite roles throughout Chicago and the Capital District include Brooke in Other Desert Cities, Jean in Dead Man's Cell Phone, Roxane in Cyrano, Susy in Wait Until Dark, Pamela/Annabella/Margaret in The 39 Steps, Rosalind in As You Like It, and Poppy in Noises Off. Thank you so much to Maggie, this incredible cast and the wonderful crew. Love to Mom, Dad, Mark, and baby.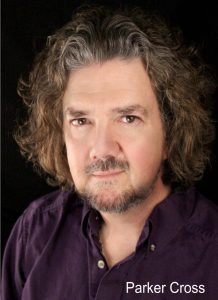 Cross, Parker (Robin Tybalt/Ensemble) Inspired by seeing the movie Shakespeare In Love, Parker Cross wrote Romeo and Ethyl, the Pirate's Daughter featuring a dog, two cats, and a dragon, hoping to sell his comic-tragedy to HBO. Inspired by Shakespeare's plays, Parker has won six National Endowment for the Humanities grants for post-graduate theatre studies at Rice, Brown, Columbia Universities, Shakespeare&Company, TrinityCollege, and The Ohio State University, so he is well-endowed to speak on things Shakespearean. Favorite roles/locales include Benedick at Woodstock; Prospero at Ten Broeck; Macduff at Cathedral of All-Saints; Zeus/Poseidon/Erysichthon in TheREP's Metamorphoses; Sam Phillips, PPH@CMH's Million Dollar Quartet.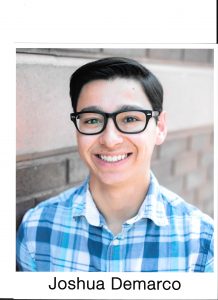 DeMarco Joshua (Sam/Ensemble) Joshua DeMarco is thrilled to be back at theREP for another wonderful production. Joshua was last seen at theREP in She Loves Me and Mamma Mia. Favorite credits include: Footloose (Ren McCormack), In The Heights (Sonny), and Damn Yankees (Smokey). Joshua recently performed in The Nutcracker with the Northeast Ballet Company. Joshua would like to thank Maggie, Freddy and Josh for letting him be a part of this astounding company. Special shout out to Nicole Gabriel and Kathleen Derochie, Joshua wouldn't be here without you! Enjoy the show!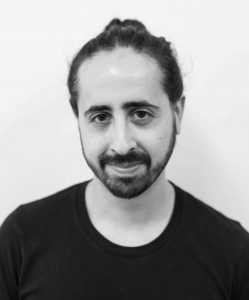 JUSTIN FRIELLO (MUSICIAN/BOATMAN/ENSEMBLE) is a multi-hyphenate performer from Schenectady. He has appeared in numerous productions for Capital Repertory Theatre, including five On-the-Go tours, which bring theatre and history to school-aged children throughout New York State. Outside of theatre, he is a veteran musician of the Capital Region having performed as a solo artist and in several groups over the last fifteen years. Justin is also an alumnus of the BMI Advanced Musical Theatre Workshop in NYC. His latest full-length original musical, From The Fire (co-written with bookwriter and lyricist, Cleo Handler), received its second full reading in New York this past November. Visit JustinFriello.bandcamp.com and JustinFriello.com for recordings and more information.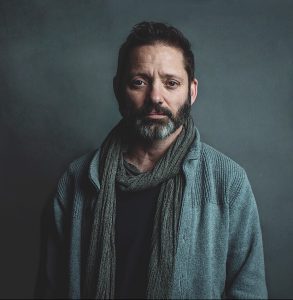 DAVID GIRARD (RICHARD BURBAGE) A native of Troy, David is thrilled to be playing with his friends at theREP. David has worked with theREP in several capacities, most recently serving as fight choreographer for their world premiere of Red Maple as well as playing the role of Kodaly in last season's acclaimed production of She Loves Me. David is the Artistic Director for the Troy Foundry Theatre, most recently directing Beckett's Krapp's Last Tape and Act Without Words I in their innovative staging of Catastrophe Carnivale in the historic Troy Gasholder Building. David is also an Associate Artistic Director with the Saratoga Shakespeare Company where he has frequently directed for the company, most recently adapting and directing their 8-person production of Henry IV. Next up, David will be producing the World Premiere of Richard Dresser's 100 Years with the Foundry. David is a Proud Member of Actors Equity Association. MFA in Directing, Temple University. www.davidmgirard.com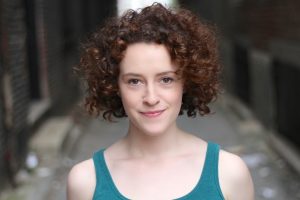 CASIE GIRVIN (JOHN WEBSTER/ENSEMBLE) A proud Albany native, Casie Girvin is an actor, classically trained soprano and gymnast, now living in NYC. Casie graduated from Temple University in 2017 and has been performing professionally ever since. Her favorite projects include Gruesome Playground Injuries (Kayleen), South Pacific (Nellie Forbush), Così Fan Tutte (Despina) and a series of Comcast/Xfinity commercials, where she combined her acting and tumbling skills. In addition to performing, Casie is a teaching artist with voice and acting studios in New York, Philadelphia and online. She would like to dedicate her run of this show to her supportive family and friends in her hometown! www.casiemariegirvin.com @casiegirvin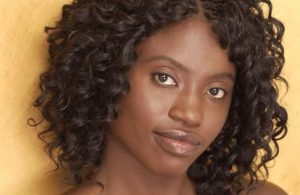 DIAKA KABA HILL (FEMALE 1/ENSEMBLE) is a new resident of Albany and is thrilled to be making her Capital Rep debut! Favorite credits include Don't Drink The Water (Players Of Utica), Last Chance Romance (Ilion Little Theater Club), A Midsummer Night's Dream (Players Of Utica), The Last Days Of Judas Iscariot (Outcast Theater, Edinburgh Fringe Festival), Auction Block to Hip-Hop (Florence Gould Theater), and Platanos and Collard Greens (Palace Theater). She was born in Bamako, Mali and raised in Brooklyn, NY. Thank You to my Family and Friends for all their Love and Support. Your Love Lifts Me Up Higher. http://www.diaka.com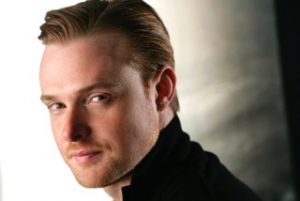 DAVID KENNER (LORD WESSEX) is beyond thrilled to be back at Capital Rep! New York Theater: The Public Theater's Shakespeare in the Park; Othello, (directed by Ruben Santiago-Hudson), Twelfth Night (directed by Dan Sullivan), Julius Caesar, Romeo & Juliet, An Enemy of the People (Wheelhouse Theater Company), Stitches (TwoByFour). Regional: Hamlet, Red, Outside Mullingar (Capital Repertory Theatre), Caravan Man, Help Yourself (Williamstown Theater Festival), Romeo & Juliet, Pride & Prejudice, Hamlet (Pennsylvania Shakespeare), A Christmas Carol for 5 Seasons (McCarter Theater), Sweat (People's Light), Old Wicked Songs (Bristol Riverside), The Overwhelming (Hangar Theatre). BFA from Sam Houston State University. MFA from NYU Graduate Acting. Co-founder of the critically acclaimed Wheelhouse Theater Company.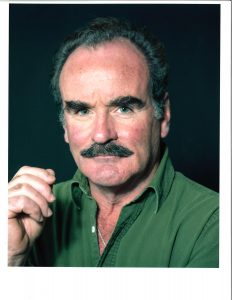 PETER LANGSTAFF (RALPH/ENSEMBLE) has been acting on stage for nearly 60 years. He has most recently been working at Oldcastle stage in Bennington, VT in such shows as The Fourth Wall, Comedy of Tenors, Mauritius, 39 Steps, Big River, Black Comedy, Fox on the Fairway, Grandma Moses: an American Primitive, Around the World in 80 Days, Laughter on the 23rd Floor and many others. Other regional roles include Salieri in Amadeus, Emcee in Cabaret, Henry Higgins in My Fair Lady, King Arthur in Camelot, The King and I, Dr. Prentice in What the Butler Saw and many others. He lives in Dorset, VT with his lovely wife Alexandra.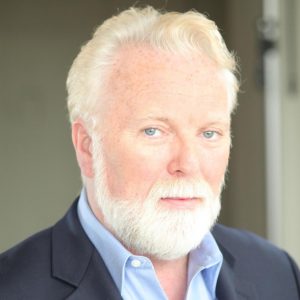 KEVIN MCGUIRE (HENSLOWE) Broadway, National and International Tours of Les Miserables, The Phantom Of The Opera, The Secret Garden and Jane Eyre!
Other New York credits: Forbidden Broadway, Big Maggie, The Seagull, Much Ado About Nothing, Hamlet (Classic Stage Company) Donnybrook (Irish Repertory theatre) Romeo And Juliet (New York Shakespeare Festival) among others. Regional theatres include, Denver Center Theatre Company in the American Premiere of Frankenstein and Sweeney Todd Shakespeare Theatre Company DC: Henry IV part 1 and Henry IV part 2, Hatford Stage Company, Arizona Theatre Company, Three Seasons with the Juilliard Acting Company on tour America and the Williamstown Theatre Festival (30 productions). At the REP: Man Of La Mancha, Red, A Christmas Carol, Other Desert Cities, Camelot, She Loves Me, The Secret Garden and directed Hamlet. Kevin is proud to be an Associate Artist at the REP. Kevin was the founding Artistic Director of Theatre Company Hubbard Hall in Cambridge, N.Y. Born and Raised in the Capital District. He was educated at St Mary's Academy, Hoosick Falls, N.Y. , Circle In The Square Theatre School and The Juilliard School.
LAURIE O'BRIEN (QUEEN ELIZABETH/ENSEMBLE) Last seen on Capital Repertory Theatre's stage as down to earth Aoife in Outside Mullingar, Laurie's thrilled to be back in Albany as The Queen! Laurie's played roles ranging from lunatics and white trash to the most beautiful woman in the world (Helen of Troy in The Greeks) and a prima ballerina (Lake Anne). Favorite roles include Paulina in the remake of the movie The Defiant Ones, Denise Savage in Savage in Limbo (LADCC Award), Mary Barnes in Mary Barnes (LADCC Award), Virginia in The Clean House, Meta, in Times Like These (Ovation Award) and Nat in Rabbit Hole. Television includes CSI, CSI: Miami, Detroit 1-8-7, Three Rivers, Shark, ER, NYPD Blue. Movies include Bottle Shock, Around The Bend, Time Rider, Complete Works (Amazon Prime) and Too Young to Die? Laurie is an actor, a writer/storyteller and a sculptor who lives happily in Los Angeles with her husband Carl.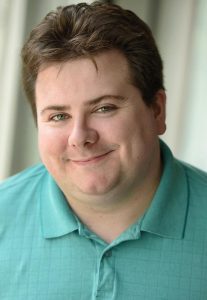 RYAN PALMER (SIR ROBIN/ENSEMBLE) Ryan is thrilled to be making his Capital Repertory Theatre debut. A familiar face in the Capital Region, Ryan is excited to be working on this great play with such a talented cast and crew! Among a number, some favorite past credits include (Lenny Ganz) Rumors, (Edna Turnblad) Hairspray! (Reverend Hale) The Crucible, (Lady Bracknell) The Importance of Being Earnest, (Hysterium) A Funny Thing Happened On The Way To The Forum, (Nathan Detroit) Guys And Dolls. Ryan can also be seen in the Amazon Prime original series The Adventures of Snow White and Rose Red, playing the Mad Hatter.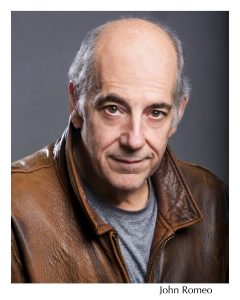 JOHN ROMEO (FENNYMAN) John is delighted to return to TheREP. He performed for 25 years with the resident company of the NYS Theatre Institute (NYSTI). His work in over 200 stage productions includes: the lovable Moo in London's West End production of The Snow Queen; the lead role of George M. Pullman in the East Coast Premier and Off-Broadway production of Jeffrey Sweet's American Enterprise, both directed by Emmy award winning Patricia Birch; Willy Loman in NYSTI's critically acclaimed production of Death of a Salesman; Lenny in Of Mice and Men; Scrooge in A Christmas Carol; the hapless Smee in Peter Pan in Moscow; Il Compari in A Tale of Cinderella (stage, original cast recording and Warner Home video);  the title character in The Canterville Ghost  (Warner Audio Book). John has also performed in tours of the Middle East, Sweden, Italy and the USSR.  John has also directed the acclaimed production of The Miracle Worker, Inalienable Rights: Denied for NYSTI; Molly Sweeney for Theatre Voices; How I Learned to Drive for Russell Sage College. John was recognized three times by Metroland's editors as "Best of…" and in 1999 , the Times Union recognized him as "Best Local Actor." He was also a biographer in  Who's Who in Entertainment. John Romeo's film work includes Fighting For Freedom with Bruce Dern and Kristanna Loken, Cult horror films Ice Queen, Axcellerator, Love Conquers Paul with Peter Reigert, Stagehand and other independent features and shorts. He recently co-directed the documentary The Neighborhood That Disappeared and directed the short film Ready Or Not… John is also a voice over actor on nearly 1000 TV and radio commercials and narrations all around the world. AEA, SAG-AFTRA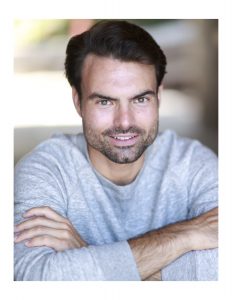 CHRISTIAN RYAN (WILL SHAKESPEARE) Christian is thrilled to be making his CapRep debut. He was last seen on stage in the Chekhov Dreamson Theater Row. Other theater includes Berowne inLove's Labour's Lost and Tom Buchanan in the Great Gatsby at Orlando Shakespeare Festival; Twelfth Night at Westport Playhouse;The Great Gatsby,Taming of the Shrew, and Timon of Athens at Alabama Shakespeare;Taming of the Shrewat Orlando Shakespeare,Romeo and Juliet at NC Shakes,Twelfth Night at Kentucky Shakes,Salome at The Flea,New Shoes with the Drama League, and others. Christian also has a longstanding collaboration with British playwright Ross Howard and together they won the 2013 Sam French Play Fest with Frisky and the Panda Man. Other New York productions with Ross Howard include: Picture Ourselves in Latvia, No One Loves Us Here,andOurWalk Through the World in which Christian reprised his role inFriskyand played the Manager inOur Prospects for the Coming Season. Film: Dementia 13from NBC/Universal. He studied acting with William Esper. IG: chris.d.ryan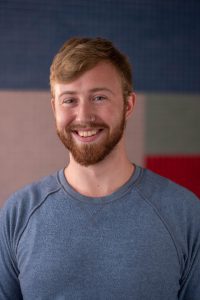 MICAIAH SIEMSKI (PETER/ENSEMBLE) Micaiah Siemski is an actor from Amsterdam, NY. He has performed in many Theatre Institute at Sage productions including: Cabaret; Radiance: the Passion of Marie Curie; and Backbeard: The Musical. Favorite role: Benvolio, Romeo & Juliet. Micaiah will graduate from Russell Sage College with a degree in Musical Theatre in May, 2019.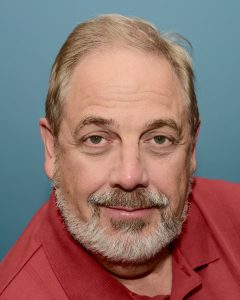 FRED SIROIS (WABASH/ENSEMBLE) Fred Sirois is an actor and voice talent living in Guilderland, NY. Prior to moving upstate in 2004, he appeared in a number of regional and community theater productions in the New York City metropolitan area, including an off-off Broadway production of Queen of the Silver Screen, a musical based on the life of Mae West. He sings in the choir and plays handbells at his church and is an occasional volunteer tour guide at the USS Slater.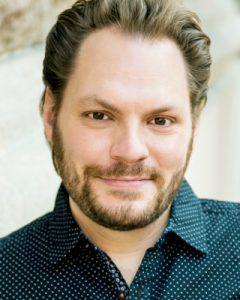 JOSH D. SMITH (MUSICIAN/ENSEMBLE) see bio for Music Supervisor/Arranger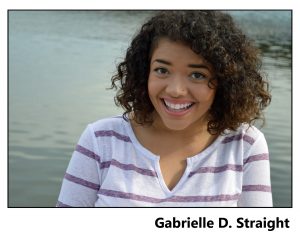 GABRIELLE STRAIGHT (FEMALE 2/ ENSEMBLE)  is thrilled to return to Capital Rep after appearing as Esther Jane in A Christmas Story (the play) in winter 2010/11!  Select credits also include: (Tracy Turnblad) Hairspray,  (Addaperle) The Wiz (Barrington Stage),  (King Claudius) Hamlet, (Sir Toby Belch) Twelfth Night (Shakespeare and Co's Fall Festival), (Snug) A Midsummer Night's Dream (Saratoga Shakespeare Company) and Helena All's Well That Ends Well (Classic Theater Guild).  This fall she'll begin studies at Neighborhood Playhouse School of Theatre in NYC.  Many thanks to Maggie for another amazing opportunity.  For Nana with love, always and forever. @gabbystr8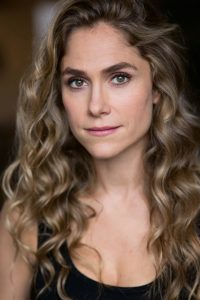 JENNY STRASSBURG (VIOLA) Jenny Strassburg is thrilled to be returning to TheREP! Previous roles include Olivia in last season's Sex with Strangers and Vanda in Venus in Fur. Recent work: Lady M in Macbeth (NY Classical Theatre), Stella in A Streetcar Named Desire (Virginia Stage) and the world premiere of A Class Act at New World Stages. She has been a member of the Repertory company at the Alabama Shakespeare Festival for the last three years. Shows included The Miracle Worker (Kate) The Great Gatsby (Daisy), Taming of the Shrew (Bianca), The Importance of Being Earnest (Cecily) and The Mousetrap (Mollie). Other credits include: Titania in A Midsummer Nights Dream (Masterworks Theatre Company), Gretchen in Boeing Boeing (Depot Theatre), Lydia in Pride and Prejudice (Pioneer Theatre Co), Emma in Echoes of the War (starring Richard Easton and Frances Sternhagen, The Mint Theatre) and Gwendolen in The Importance of Being Earnest (Dorset Theatre Festival). She will be eternally grateful to Maggie for the wonderful roles she has been given here at theREP, and feels very blessed to be a part of this wonderful show.  She'd like to thank all of her wonderful friends and family, especially Willa and Loren, Sharon, and Robin.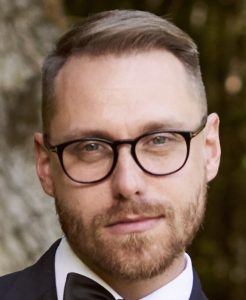 TOM TEMPLETON (NED/ENSEMBLE) is delighted to return to theREP among such wonderful talent in SHAKESPEARE IN LOVE. Regional theatre credits include: Paris Time (Philippe) and The Blue-Sky Boys (Buck Rogers and others) at theREP. Community theatre credits include: Time Stands Still (James) at Curtain Call Theatre; It's A Wonderful Life: A Live Radio Play (Jake Laurents/George Bailey) and Sherlock Holmes: The Final Adventure (Sherlock Holmes) at Schenectady Civic Players; Dog Sees God (Cb) at Creative License; and The Farnsworth Invention (Philo Farnsworth) at Albany Civic Theater. Tom's performance is dedicated to his daughter and the light of his life, Everly Elizabeth, born late last year.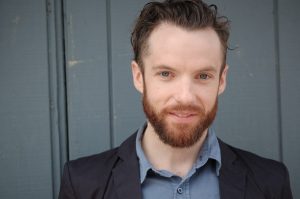 MATTHEW WINNING (NOL/BENVOLIO/ENSEMBLE) Matthew has worked behind the scenes with theREP in many capacities for the last few years but is excited to make his "official" Capital Repertory Theatre acting debut. Matthew is a Troy based director, actor and educator. He has worked both locally and regionally for over ten years, most notably with theREP, Park Playhouse, the North Carolina Stage Company, Sterling College and the UnCovered Theatre. Currently Matthew serves as an acting instructor for the Drama Department at Syracuse University. He received an MFA in Acting in 2010 from Regent University and a BA in Theater Arts & Political Science from Gardner-Webb University in 2005.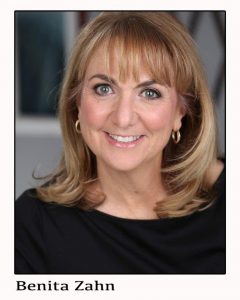 BENITA ZAHN (TILNEY/MISTRESS QUICKLY/KATE)is delighted to return to Capital Repertory Theatre having appeared last as Electra in Gypsy. Benitaregularly performs with Park Playhouse: Always Patsy Cline (Louise Seeger), Ragtime (Emma Goldman), Hands On A Hardbody (Virginia). She has also performed at The Fort Salem Theater: They're Playing Our Song(Sonia), Getting My Act Together And Taking It On The Road (Heather Jones). Theater Voices: The Little Foxes (Regina). Benita often performs her solo cabaret act Always Asking Questions and Side By Side with Jerry Gretzinger. She co-anchors the news Live at 4 and Live at 6 on WNYT. She and 6 pm co-anchor Jim Kambrich perform staged readings (Love Letters, An Accident) as charitable fundraisers. Proud member of Actor's Equity Association. Thank you, Maggie. Love to Bob.
---
Meet the Creative Team:
MAGGIE MANCINELLI-CAHILL (DIRECTOR/ PRODUCING ARTISTIC DIRECTOR) Maggie has directed more than 100 productions and has worked on, off, off-off Broadway and in regional theatres throughout the United States. For theREP, favorite productions include Grand View, She Loves Me, Outside Mullingar, To Kill A Mockingbird, Race, Red, My Fair Lady, The Taming Of The Shrew, The Trip To Bountiful, The Crucible, Intimate Apparel, Metamorphoses, Terra Nova, Nora, Ring of Fire and most recently, Miss Bennet: Christmas at Pemberley. Last year, she directed one of her favorite works, Syncopation, for Ensemble Theatre Company in Santa Barbara, CA. Adaptations and co-authored plays for young audiences include, Sleepy Hollow, Pure Poe, A Christmas Carol, Alice In Wonderland (with Margaret Hall), They Built America, Friend Of A Friend (with Jill Rafferty) and Henry H (with Maureen Aumand). Before her tenure at theREP, Maggie served as Producing Director of Urban Stages in New York City, as Artistic Director for Theatre Under Glass in Denver and worked on the staffs for The Women's Project and Ensemble Studio Theatre in NYC. She taught acting at the National Theatre Institute at the Eugene O'Neill Theatre Center. Maggie received a Director Project Fellowship from the Drama League of New York, holds an MFA in directing from Columbia University, was named one of the 100 Women of Excellence by the Colonie Regional Chamber's Women's Business Council, and was awarded the "Distinguished Leadership Award" by the Chamber's National Association for Community Leadership. She is a recipient of the Norman S. Rice Award for Excellence in Arts, Culture and Education.
FREDDY RAMIREZ (CHOREOGRAPHER) is happy to return to Capital Repertory Theatre to work with this group of amazingly talented artists. He most recently choreographed Shakespeare in Love, Miss Bennet: Christmas at Pemberley, Mamma Mia, She Loves Me, Camelot, Naked Influence, A Christmas Story The Musical, Gypsy and The Secret Garden here at theREP. His directing and choreographingy credits include Guys And Dolls, Fiddler On The Roof, Damn Yankees, Carousel, Bye Bye Birdie, Little Shop Of Horrors and Nunsense for numerous regional and repertory theatres. His credits also include works for national and international dance companies. As a grant recipient, he created and debuted the original dance works "A Soldier's Story" and "B.U.M." which have been performed in Germany, Italy and in the US.
JOSH D. SMITH (MUSIC SUPERVISOR/ARRANGER) is delighted to return to theREP for the holiday season. Past productions include Miss Bennet: Christmas at Pemberley, Ring Of Fire, She Loves Me, Mamma Mia!, Camelot and The Secret Garden.  He has performed, music directed and/or accompanied numerous productions throughout the United States—from Arizona to Maine.  Capital Region audiences may recognize Josh as the former Musical Director at the Mac-Haydn Theatre in Chatham, NY. He currently serves as Artistic Director for the ArtisTree Music Theatre Festival in Woodstock, VT.  His musical arrangements can be heard in venues across the country including Feinstien's/54 Below, The Green Room 42 and The Laurie Beechman Theatre in Manhattan. A recording of his arrangements will be released on Broadway Records early next spring. Josh is originally from Syracuse, NY. Proud member of Actors' Equity and American Federation of Musicians Local 802. www.joshdsmithmusic.com
LAWRENCE E. MOTEN III (SCENIC DESIGNER) New York: Behind The Sheet (Ensemble Studio Theatre), Lysistrata (New School for Drama), Parade (Marymount Manhattan), De Novo (NYTW Next Door), Language of Angels (New School For Drama), Raisin (Astoria Performing Arts Center) Regional: Into The Woods (Dartmouth Deptment of Theater), American Prom (THEATREWORKS Colorado Springs), Legally Blonde (Princeton University Deptment of Theatre), Spring Awakening (Yale Dramat), A Raisin In The Sun (THEATREWORKS Colorado Springs) The Royale (Capital Repertory Theatre) Etched In Skin On A Sunlit Night (Princeton Univ. Dept. of Theatre), Hype Man (Company One Theatre). Proud Member of USA Local 829. Member of Wingspace Theatrical Design. Lecturer of Set Design: Princeton University. Guest Lecturer: Dartmouth College. Motendesigns.com
TRAVIS MCHALE (LIGHTING DESIGNER) Capital Rep: Camelot, Mamma Mia!, Blithe Spirit, Miss Bennet, Trip to Bountiful, How Water Behaves. Regional Theatre: Alabama Shakespeare Festival, Bucks County Playhouse, Cape Playhouse, Colorado Festival of World Theatre, Guild Hall, Northern Stage, Orlando Rep, Weston Playhouse, Westport Country Playhouse.  Off-Broadway: 59E59, Primary Stages, 3 Legged Dog, Abingdon, Theatre Row, The Barrow Group.  Broadway: Associate designer for Something Rotten!, Sunset Boulevard, War Paint and others. Other: Zaide (Carnegie Hall), BenDeLaCreme's Inferno A-Go-Go (UK Tour), Chita Rivera: Legendary Celebration (International Tour) and 7 seasons with IMCD Lighting for NY Fashion Week. Awards: Connecticut Critics' Circle, NY Innovative Theatre. Member: United Scenic Artists www.travismchale.com
EVAN PRIZANT (COSTUME DESIGNER) Evan Prizant's recent credits include Mike Birbiglia's one-man show The New One, Burn All Night at the American Repertory Theatre, The Providence of Neighboring Bodies at the Edinburgh Fringe Festival, and being the Associate Costume Designer for Sunday in the Park with George starring Jake Gyllenhaal, Choir Boy, and Torch Song on Broadway. With theREP: She Loves Me and Alice in Wonderland. At Stage One Family Theatre: True Story of the Three Little Pigs, American Tales, James and the Giant Peach and And Then They Came For Me. Among his designs for theatre, opera and dance, favorites include the rock-and-roll musicals Vinegar Tom and Peer Gynt; two different 8-actor productions of A Midsummer Nights Dream; and the world premieres of Sergio's Museum, I Saw His Body and Forgot My Own and Samuel and Alasdair: A Personal History of the Robot War,  MFA: Boston University, BA: Tulane University.
RIDER STRANTON (SOUND DESIGNER) Theatre credits include: The Shubert Theatre, The St. James Theatre, The Hammerstein Ballroom and the Acorn Theatre in NYC; Arizona Broadway Theatre in Phoenix, AZ; The Berkshire Theatre Group in Pittsfield, MA; Weston Playhouse in Weston, VT; ArtisTree Music Theatre Festival in South Pomfret, VT; Playhouse on Park in West Hartford, CT; Pentangle Arts in Woodstock, VT; The Mac-Haydn Theatre in Chatham, NY; d'Arts et de Rêves in Sutton, Québec; Cirque Starlight in Porruntruy, Switzerland. Rider plays classical and jazz cello and has had the opportunity to perform in various venues around the Tri State Area and Vermont. Many thanks to Maggie for the opportunity to return for his 9th production at theREP!
MELISSA RICHTER (PRODUCTION STAGE MANAGER) is happy to be at theREP for her third season! Previous credits at Capital Repertory Theatre include: Production Stage Manager for Red Maple, Miss Bennet: Christmas at Pemberley, The Royale, Ring of Fire, Blithe Spirit, Paris Time and Sex with Strangers and Assistant Stage Manager for She Loves Me, Mamma Mia, An Iliad, Assisted Loving, Camelot and Outside Mullingar. Additional credits in the Capital Region include: Production Stage Manager for Chicago and The Little Mermaid at Park Playhouse.
RACHEL FRASCELLA (ASSISTANT STAGE MANAGER) is happy to be in her second season at Capital Repertory Theatre, where her previous productions as ASM include Sex with Strangers, She Loves Me, Paris Time, Blithe Spirit, Ring of Fire, The Royale, Miss Bennet, and Red Maple. Other regional credits include PSM- The Adventures of Tom Sawyer at Dorset Theatre Festival and PSM- The Aliens at The Theatre Group. She is a graduate of Ramapo College.
Personal Responsibility Statement: Proctors prides itself on offering a diverse selection of arts entertainment. Not all productions may appeal to or be appropriate for every person or for all ages. Patrons are encouraged to familiarize themselves with the shows we offer in order to make informed decisions prior to purchasing tickets.