theREP Farewell Celebration
6 p.m.
111 North Pearl Street
Join us in honoring our nearly 40-year legacy as we take our final curtain call. We look forward to celebrating with you as we say farewell to our long-time home, and prepare for the next exciting chapter in the life of Capital Repertory Theatre.
Enjoy light fare, cash bar and entertainment from past performances by the actors that we know and love!
Honorary Ticket Price: $250
*Includes listing on event materials
Patron Ticket Price: $75
Letter from Maggie Manicinelli-Cahill
Over the last 25 years, I have imagined writing this letter countless times. In those two-and-a-half decades, plans, hopes, and dreams have come and gone, and until now, pen has never met the page. Today, at long last, our dreams have become a reality.
I am so excited to invite you to the last event Capital Repertory Theatre will ever host in our 111 North Pearl Street location. On April 6, one day after the close of The Irish And How They Got That Way, we will honor our first home with a proper Irish wake. Performers, food, and drink will set the scene as we celebrate all we've accomplished and all that's yet to come.
To truly mark the occasion, we're counting on you. Included with this invitation is an opportunity for you to share your favorite memories of theREP. We want you to make us laugh, make us cry, and remind us of everything that led to this moment. Your memories will help tell our story as we get ready to move up the street, and begin the next chapter in the life of theREP.
This will be such a special evening, and I cannot wait to spend it with you honoring our theatre. Thank you for being the best part of theREP, and for helping carry us into the future.
Best,
Maggie Mancinelli-Cahill
Producing Artistic Director at theREP
Thank you to our sponsors: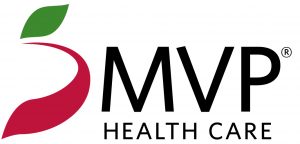 Personal Responsibility Statement: Proctors prides itself on offering a diverse selection of arts entertainment. Not all productions may appeal to or be appropriate for every person or for all ages. Patrons are encouraged to familiarize themselves with the shows we offer in order to make informed decisions prior to purchasing tickets.