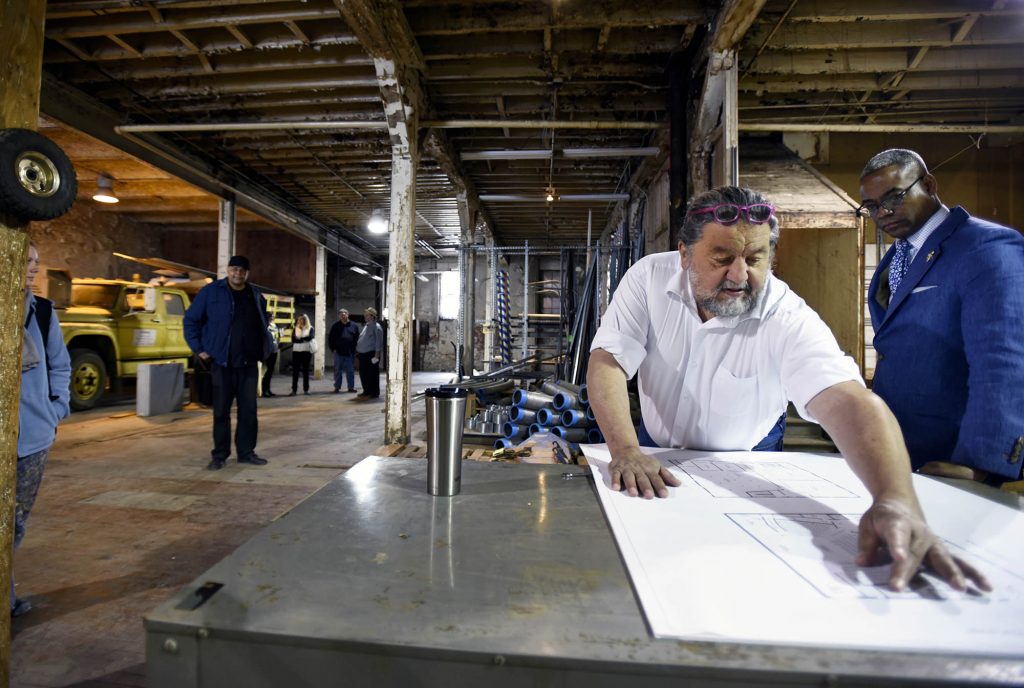 Why does theREP want to move?
For decades, theREP has tried to gain ownership of its current facility, but has not been able to do so; we will soon have to find a new home. In response, we have purchased a new building just two blocks away. A new building for our theatre will allow us to expand our programming and make attending shows an even better experience, including: state of the art lighting; sound and climate control; improved sight lines; expanded cafe, lobby and restrooms; additional event space for expanded programming; and a full-time box office.
How much will the project cost?
Approximately $8 million.
Who is involved in the project?
theREP is working with an exciting group of project partners, including: City of Albany, Capitalize Albany Corporation, Albany Housing Authority, CSArch Architecture and other local developers and community stakeholders.
When will this open?
We plan to open the theatre on Summer 2020.
Why now?
From the beginning, the dream was to own our own theatre. Thanks to your support, we have grown so much and expanded our programs that there simply isn't enough room any more. This move also allows us to save on costly maintenance expenses while improving our technical capabilities. We've been looking for the right fit for both our programs and our incredible patrons and subscribers. Just two blocks away, this up and coming neighborhood is the perfect balance between the historic charm of downtown Albany and the exciting new scene emerging in the Warehouse District.
How do I get involved?
Watch our website for an announcement regarding our campaign!
Who will be the neighbors of the new location?
Neighbors of theREP's new location include Ida Yarbrough Homes, Albany Distilling Company, and The Albany Barn.
After this project is completed, what are the next steps?
On completion of the National Biscuit Co. building, a second phase of construction will focus on creating on-campus housing near Livingston Avenue and Broadway.