Welcome to our forever home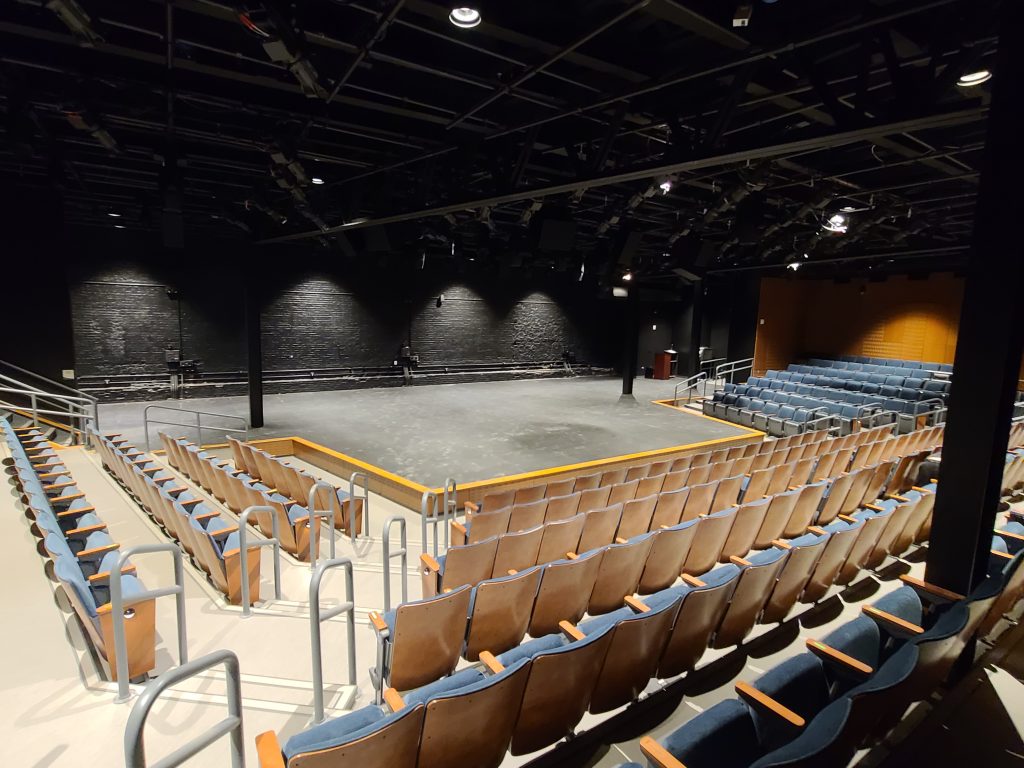 The new facility by the numbers
Capital Repertory Theatre opened its doors for the first time on March 24, 2021 for a press conference to show off this renovated former commercial bakery at 251 N. Pearl St. in Albany. Our organization was previously a tenant in a former grocery store – for nearly four decades – just a half mile away on the same street. Here are some quick facts about our new home:
Seating capacity is 302
Square footage is 28,000.
24 feet is the furthest distance from any seat to the stage
The renovation cost was $14 million and was completed over two years.
Facility highlights
Here are some highlights of our Albany campus – a partner in the Proctors Collaborative. Features include:
The Lauren and Harold Iselin Performing Arts Studio (70-person capacity)
The Peg and Jim Miller VIP lounge
Concession stand and box office
Private dressing rooms: Two suites each w/ six private rooms, space for ensemble members, shower and bathroom
A prop shop and a costume shop
Office and meeting spaces
ADA accessibility at the street level to building and ADA accessibility to stage for performers
Snow melt system
Loading dock / door at stage