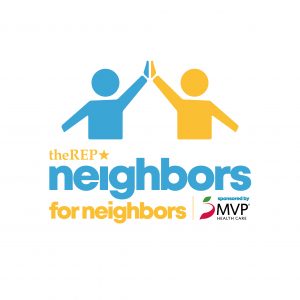 Neighbors For Neighbors (Sponsored by MVP) is a Community Engagement program created and led by Capital Repertory Theatre, a part of proctors Collaborative, that directly aligns with the theatre's mission. Members of the program, who are leaders within the Capital Region and from a variety of organizations and walks of life, come together for the sole and direct benefit of the community at large. Through a variety of creative endeavors (Monthly Story Hours, A Community Holiday Party, A Backpack Program, A Theatre Arts Club at Arbor Hill Elementary, and more) Neighbors For Neighbors works to provide a variety of opportunities to engage everyone within the Arbor Hill – and greater – community that theREP serves. In working together, and with additional partners, Neighbors For Neighbors strives to pinpoint the needs within the community, so that, in addition to the productions brought to life on theREP's stage, we can look out for; provide for and work directly with the community we serve.
Neighbors For Neighbors Community Members
William Chalmers (Member of theREP's Board)
Karyn Dyer (Director of Community Engagement at the Palace Theatre)
Travon Jackson (Executive Director of the African American Cultural Center of the Capital Region/President of Bluelight Development Group)
Kelly Kimbrough (Council Member – 4th Ward, City of Albany)
Shanae Lawrence (Community School Site Coordinator, Arbor Hill Elementary)
Aaron Moore (Founder of Acting With Aaron)
Jahmel Robinson (Common Council Member – Ward 5, City of Albany)
Ellen Sax (Community Engagement Leader at MVP)
Tamani Wooley (Spectrum News)
theREP Staff:
Margaret E. Hall
Maggie Mancinelli-Cahill
Philip Morris
Charlie Owens
Amanda Ahlemeyer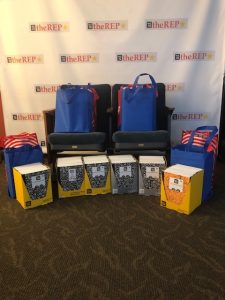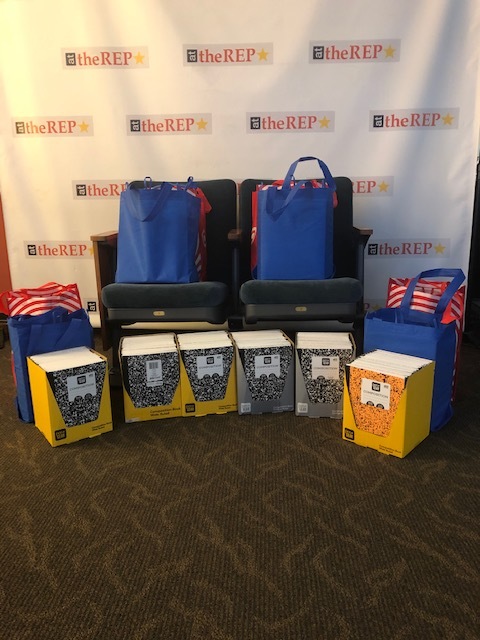 Metropolitan Baptist Church's February School Supply Drive
A mid-year school supply drive for Arbor Hill and West Hill Schools initiated by Metropolitan Baptist Church. Neighbors for Neighbors purchased supplies to contribute to the drive via a donation from Redburn Development Partners.
"I like that staff was interactive with the kids, and it was a very comfortable atmosphere. My children enjoyed it, and they were very appreciative."

~The Odom Family
Capital Repertory Theatre's Community Holiday Party
Families from Arbor Hill Elementary celebrated the holiday season with Santa at theREP. The party included cookies and hot cocoa, games, arts & crafts and a visit with Santa where each child received a toy from Toys For Tots.
Neighbors For Neighbors Backpack Program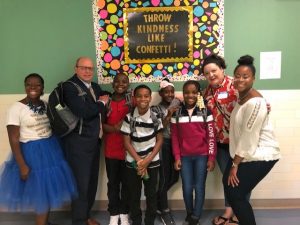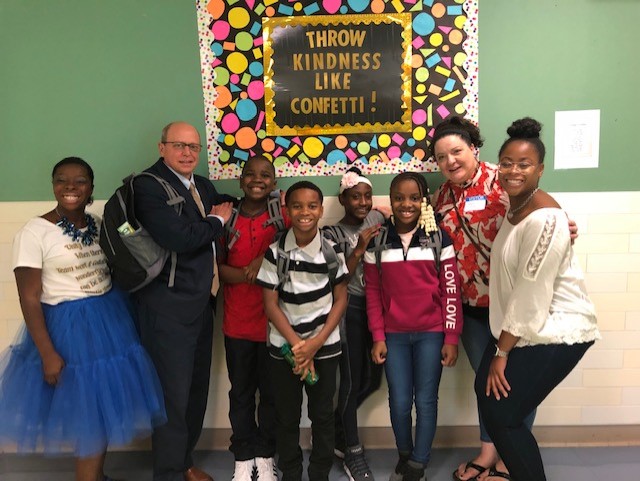 During the first week of school Neighbors For Neighbors had the distinct privilege of meeting some extraordinary students at Arbor Hill Elementary. Special thanks goes out to our sponsor, McNamee Lochner, who made it possible to purchase backpacks full of school supplies for all of the 5thGraders.
Neighbors For Neighbors is sponsored by: