New Voices: Young Playwright Contest Winners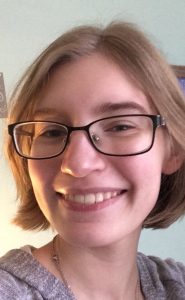 Grace Bombard (Playwright of An Artist's Hand) is graduating from Loudonville Christian School and will be attending Hudson Valley this coming fall. She absolutely loves the arts, particularly theatre and character design. She's performed in many plays produced by her school, including the eccentric Sheriff of Nottingham's wife in Robin Hood, a frightening cook named Chef Lulu Fondue (with slight murderous tendencies) in Curse of the Cobra's Kiss, and a key performer in her last performance in All I Really Need to Know I Learned in Kindergarten. She is so grateful to be given this amazing opportunity and would like to thank her English teacher, Miss Nietfeld, for her support and guidance, and her family and friends for encouraging her.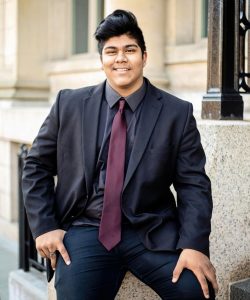 Jeremiah Choudhury (Playwright of Just a Normal Friday) is a student of Loudonville Christian School.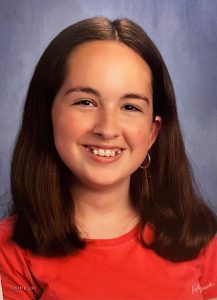 Megan Dellenbaugh (Playwright of Almost a Fairytale) is in tenth grade at Bethlehem Central High School. She has loved to write since she was little. This is the second play she has written (for scoring), but she is working on several other projects too. Admittedly, this has been a strange tenth grade for her, but a fun one. When not writing, she is very busy dancing, acting, and singing, for theatre and just for fun. Some of her favorite roles: Asaka in Once on this Island, Jr. (BCMS), Wonka in Willy Wonka, Jr. (Cue Theatre), and Liz in Museum (TWAN).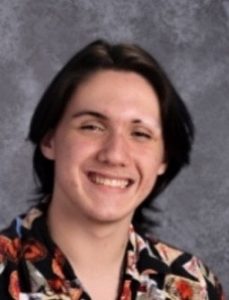 Jonathan Jordon (Playwright of A Series of Unfortunate Ideas) is a student of Coxsackie-Athens High School.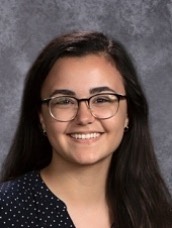 Clare Reilly (Playwright of The Deadly Dinner Party) is a sophomore at Guilderland High School. She is involved in Symphony Orchestra, and Track and Field. She's passionate about writing, art, botany, and history. Though this is the first play she's written, she is excited to see where the skill takes her. She'd like to thank her English teachers, family, and friends for their support. She is very thankful for this amazing opportunity!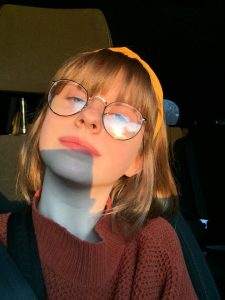 Regan Roberts (Playwright of The Deadly Dinner Party) is a student of Guilderland High School.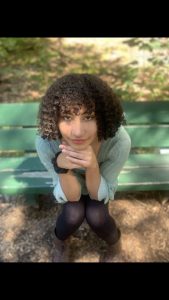 Maya TerryStein (Playwright of Our New Colossus) is a junior at Shaker High School. She is very excited to have her first short play included in this year's Young Playwright Contest. Last year she participated in the Capital Repertory Theatre's Youth Summer Stage, and is excited to explore new aspects of theatre. She would like to thank her mom, for always being an honest, yet kind, critic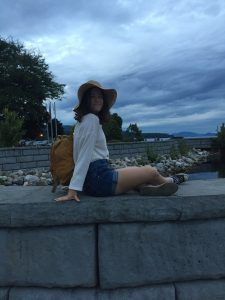 Jasmine Van Dyke (Playwright of A Series of Unfortunate Ideas) is a finishing Junior at Coxsackie-Athens High School. All throughout her life she has been drawn towards the arts, taking up passions and hobbies such painting, drawing, and playing music with a variety of instruments. She is incredibly honored to be given such a fun opportunity to show off her creativity and to be able to work with her good friend, Jon. Many thanks to her teachers, family and friends who encourage her to have no fear with being herself and think outside of the box, no matter how strange her thoughts and ideas may be!
William (Billy) Feerick (Playwright of SLAM!) is a senior studying theatre and business at the University at Albany. He loves to act, write, and make music. SLAM! is his first play and he is extremely grateful to everyone involved in its production and reading. Special thanks to Savannah Lanz and professor Kate Walat for being inspiring and encouraging during the writing process.
The First 15 Playwrights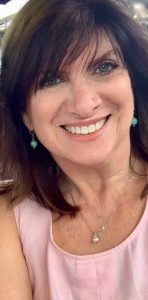 Susan Cinoman (Playwright of Guenevere) is a playwright and screenwriter whose work is published and produced internationally.  For television, she is the creator of the recurring character, Miss Cinoman on ABC's, The Goldbergs, and a frequent writer and contributor. Her one- act play, Fitting Rooms, Applause Books, Best Short Plays and is produced internationally.  Other productions are Cinoman and Rebeck and Gin and Bitters, Off Broadway. Her play Sweet Sand, produced by Ensemble Studio Theatre has been recently published. Two plays were made into award winning independent films. Love and Class in Connecticut and All Me, All the Time have screened at film festivals throughout New England. Cinoman is the recipient of the Maxwell Anderson Playwrights Prize, The Aristos Award, Theatre Ariel Award, Best Connecticut Filmmaker of 2007, Ivoryton Playhouse Writing Award and the Guilford Prize in Drama for her new play, Guenevere.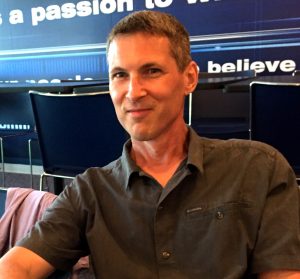 Vincent Delaney's (Playwright of Wheel Woman) plays have been produced, commissioned and developed at the Guthrie, Humana Festival, Florida Studio Theatre, LAByrinth, New Harmony Project, Alabama Shakespeare Festival, Florida Stage, the Children's Theatre Company, the Magic, Woolly Mammoth, Shakespeare and Company, Pittsburgh Public, InterAct, the Lark, PlayLabs, and Orlando Shakespeare Festival, among others. 99 LAYOFFS premiered at ACT Theatre and Radial Theatre Project, and was produced at Orange Theatre in Amsterdam; the script was a nominee for the ATCA Steinberg Award. LAS CRUCES won the New Play Award from Premiere Stages. THE SEQUENCE has been produced around the country and as far away as Japan, Canada, and the U.K. AMPERSAND won the Reva Shiner Comedy Award from the Bloomington Playwrights Project. Other awards include McKnight and Bush Fellowships, Core Membership at the Playwrights Center, the Heideman from Actors Theatre of Louisville, and a Jerome Commission. Publications: Applause Books, Smith and Kraus, Samuel French, Heineman, Dramatics Magazine, Theatre Forum, and Playscripts.com.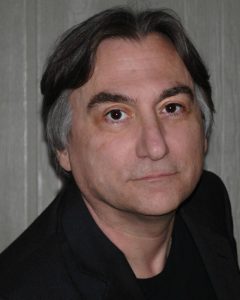 Mark Scharf (Playwright of The Monroe Doctrine) is an award winning American playwright living in Baltimore, MD whose plays have been produced and published widely in the United States and internationally. Scharf has served as Playwright-in-Residence for Theatre Virginia's New Voices Program and taught Playwriting at the University of Mary Washington and at Howard Community College. He has also presented Playwriting seminars for the National Conservatory of Dramatic Arts, The University of Mary Washington, The University of Virginia, Johns Hopkins University, the Baltimore Playwrights Festival, and the Maryland Writer's Alliance. Scharf served three terms as Chairman of the Baltimore Playwrights Festival. He has an MFA in Playwriting from the University of Virginia and is a member of the Dramatists Guild. Scharf believes in the power of the idiosyncratic voice of the playwright to move people to feel, think, remember and understand in a way no other art can.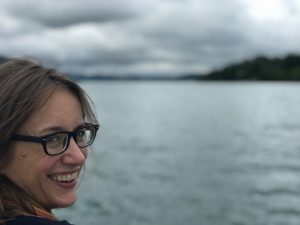 Kathryn Walat (Playwright of Souther Haunt) is a playwright and opera librettist. SOUTHERN HAUNT has been workshopped at the NYS Writers Institute (Albany), Actor's Express (Atlanta), and the Playwrights' Center (Minneapolis); it was a finalist for 2019 National Playwright Conference/Eugene O'Neill Theater Center. Other plays include: SEE BAT FLY (Kilroy's List; Brown-Trinity Playwrights Rep), CREATION (Theatre @ Boston Court; Ovation Award for Playwriting nomination), BLEEDING KANSAS (Hangar Theatre; Francesca Primus Citation/American Theatre Critics Association), VICTORIA MARTIN: MATH TEAM QUEEN (Women's Project; published in "New Playwrights: The Best Plays of 2007"). She received her BA from Brown University and MFA Yale School of Drama, and is an Assistant Professor/Playwright-in-Residence at University at Albany. www.kathrynwalat.com
Playwright of the Winning Submission of Next Act! New Play Summit 9
Kareem Fahmy (Playwright of A Distinct Society) is a Canadian-born playwright and director of Egyptian descent. His plays, which include A Distinct Society, The Triumphant, Pareidolia, The In-Between, and an adaptation of the acclaimed Egyptian novel The Yacoubian Building, have been developed or presented at The Atlantic Theater Company, New York Stage & Film, Target Margin Theater, The Lark, Fault Line Theater, and Noor Theater. Kareem has directed a number of world premiere productions including James Scruggs's 3/Fifths (3LD, New York Times Top 5 Must-See Shows), Sevan K. Greene's This Time (Sheen Center, New York Times Critics' Pick), Bess Welden's Refuge*Malja (Portland Stage), Adam Kraar's Alternating Currents (Working Theater), Nikkole Salter's Indian Head (Luna Stage), and Victor Lesniewski's Couriers and Contrabands (TBG Theatre, also co-creator). He has been a fellow or resident artist at the Sundance Theatre Lab, Oregon Shakespeare Festival (Phil Killian Directing Fellow), Eugene O'Neill Theatre Center (National Directors Fellow), Second Stage (Van Lier Directing Fellow), Soho Rep (Writer/Director Lab), Lincoln Center (Directors Lab), The New Museum (Artist-in-Residence), and New York Theater Workshop (Emerging Artist Fellow & Usual Suspect). He has developed new plays at theaters around the country, including MCC, Ensemble Studio Theatre, New Dramatists, The Civilians, Geva Theatre, Pioneer Theatre, Silk Road Rising, and Berkeley Rep. Kareem is the co-founder of the Middle Eastern American Writers Lab at The Lark and a co-founder of Maia Directors, a consulting group for organizations and artists engaging with stories from the Middle East and beyond. MFA: Columbia University. www.KareemFahmy.com