NEXT ACT! New Play Summit
NEXT ACT!
NEXT ACT! Is an expansion of Capital Repertory Theatre's (theREP) commitment to the development of new work and directly reflects the theatre's mission, "to create meaningful theatre generated from an authentic link to the community." At the same time, the weekend-long summit is designed to complement the Upper Hudson Valley's rich diverse populations, and has been doing that for the past 10-years!
NEXT ACT! New Play Summit, a joint venture between Capital Repertory Theatre and Proctors, is an annual showcase of new plays designed to shed light on new play development.
The summit brings playwrights, directors, actors, and audience members together for a series of workshops and readings, where multiple new full-length plays are given readings.
The Summit was founded on the goal to find a play that theREP wants to produce – furthering the theatre's commitment to the development of new work. To date, theREP has selected one play to produce as a World Premiere from every single Next Act! New play Summit.
The public is invited to attend and provide feedback during all events.
Officially formed in the fall of 2012, the NEXT ACT! New Play Summit is made possible by a generous legacy gift from Samson O.A. Ulmann – a professor of English at Union College (from 1957-92).
Among a variety of additional events are:
theREP's New Voices: Young Playwright Contest Reading, that features readings of six or more ten-minute plays by Capital Region Playwrights aged 13-19.
The NextGen Reading, an event that includes two or more short (15-30minute plays) by writers aged 19-25. theREP works in collaboration with UAlbany and their Fresh Acts Festival for this event.
The First 15: Be a Literary Manager, a popular event where the audience acts as literary manager to assess a submission using the same criteria theREP's actual reading committee uses.
A Synopsis Clinic, hosted by Dramatist Guild Member, Aoise Stratford, this clinic aims to provide playwrights with the most effective way to write a synopsis of their play so that Literary Manager, Artistic Directors and Agents WANT to read the play.
Stage2Screen, an event curate with two Capital Region Film Companies, Poorductions and Frosted Lens, Stage2Screen shows how some plays progress – or have another life – by becoming screenplays.
The submission process for the 2023 NEXT ACT! New Play Summit is now closed. Information for the 2024 summit will come when it is available.
NEXT ACT!, now in its twelfth year, is an expansion of Capital Repertory Theatre's (theREP) commitment to the development of new work. At the same time, the four-day long summit is designed to complement the Upper Hudson Valley's rich diverse populations. NEXT ACT! New Play Summit 12 will take place in June of 2023 (exact dates coming soon) and will feature both in-person and virtual readings of several never-before produced plays, with additional events throughout the summit.
*If you are looking for theREP's Young Playwright Contest please visit our School Page HERE.
Playwrights of the Winning Submission of Next Act! New Play Summit 11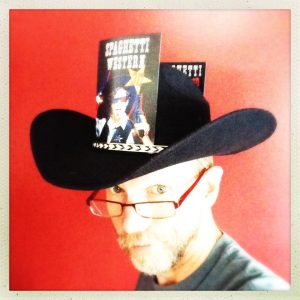 Mark Rigney (Playwright, YARTSY ON DIVISION) is the author of
Deaf Side Story: Deaf Sharks, Hearing Jets and a Classic American Musical (Gallaudet), and his stage plays have been produced in twenty-three U.S. states (including off-Broadway) plus
Australia, Austria, Hong Kong, Nepal, and Canada. He is a member of the Dramatists Guild and a past winner of the John
Gassner Playwriting Award, the Maxim Mazumdar New Play Prize, and the Panowski Playwriting Award (twice). Additional
published work is available from Playscripts, Inc., Next Stage Press, ArtAge, Heartland, Applause, and multiple editions
of Smith & Kraus's The Best Ten-Minute Plays. Over seventy of his short stories have found print,
in venues ranging from literary (Witness, The Best of the Bellevue Literary Review) to fantasy and horror (Lightspeed, Tales from the Magician's Skull, Cemetery Dance). When not adding to his extensive collection of antique brewery items, he maintains lively outposts at his
website, http://www.markrigney.net/, and at
the New Play Exchange.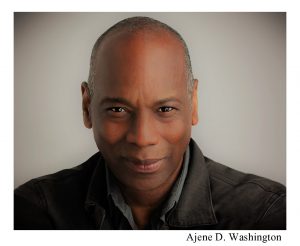 Ajene D. Washington (Playwright, THREE MOTHERS) is an award-winning playwright, director, actor
and set designer that resides in Bronx, New York. He received a B.S. degree in Speech and Drama from Lincoln University
and a M.A. from Northern Illinois University. He has directed many plays and readings, such as Adam, American Menu, Slapped, Family Night, The Old Settler, and many others. His plays have received readings and performances in New York, California, Arkansas, Missouri
and Nashville, Tenn. He received the BRIO award from the Bronx Council of the Arts for playwriting in 2012 and
2020. His play, I Can See, a Raging Revolt was a finalist in the TRUSpeak festival. The Arkansas
Repertory Theatre selected his play, Almost September for its "Voices at the River" series. He received an
AUDELCO Award for Best Director and Best Set Design, also a nomination as Best Actor. He received a nomination for Best
Set Design by Lucille Lortel committee. Ajene is a member of AEA, SAG, SSDC, AFTRA, Black Theatre Network and The
Dramatist Guild.
New Voices: Young Playwright Contest Winners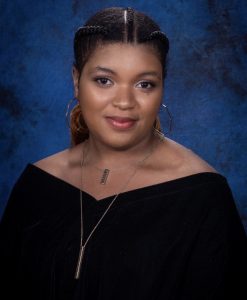 Jordan Moses (Playwright of UNEXPECTED LOVE) Loudonville Christian School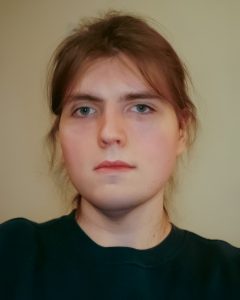 MJ Johnson (Playwright, ALETHEIA) is a lifelong resident of the Capital District and is absolutely
thrilled to have the opportunity to work with theREP for the first time. Two of their previous plays, Face the Music and
Sixty Seconds to Midnight, have been featured as part of UAlbany's FRESH ACTS festival (2021 and 2022). They have also
worked within the theater as a designer with recent credits including Projection Designer for A DREAM PLAY at UAlbany,
Video Designer for CLOUDS at Columbia University, and Technical Director for UNCENSORED 2021 at MCC Theater. They are a
2022 UAlbany graduate with a BA in Theatre and in History.
The First 15 Playwrights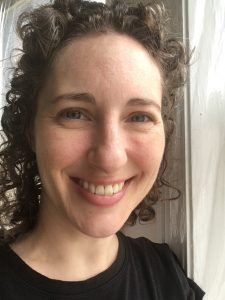 Lisa Dellagiarino (Playwright, COME AGAIN) Virginia-born and Chicago-based, Lisa is an associate
member of the Saint Sebastian Players Theater Company, a member of the Dramatists Guild, and President of the Board of
Arts For All, a NYC-based nonprofit bringing the arts to in-need youth communities. She has a BFA in Film & TV from
NYU and two kids who are disappointed that she doesn't write plays about dinosaurs. www.arts-for-all.org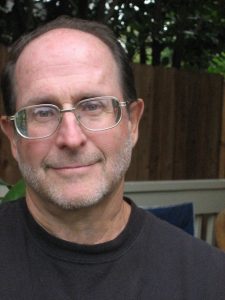 Rich Rubin (Playwright, POWER OF BABEL) Rubin's plays have been staged throughout the U.S. as well
as in Europe, Asia, Australia, New Zealand, Canada and Mexico. Full-length plays include PICASSO IN PARIS (winner, Julie
Harris Playwright Award); SWIMMING UPSTREAM (winner, Todd McNerney Playwriting Award; finalist, Reva Shiner Comedy
Award); CAESAR'S BLOOD (finalist, Oregon Book Award, finalist, Ashland New Play Festival); SHAKESPEARE'S SKULL (winner,
Portland Civic Theatre Guild New Play Award); LEFT HOOK (finalist, Woodward-Newman Drama Award; semifinalist, O'Neill
Conference); ASSISTED LIVING (winner, Neil Simon Festival New Play Award); ONE WEEKEND IN OCTOBER (winner, Playhouse
Creatures Emerging Playwright Award; semifinalist, O'Neill Conference); COTTONWOOD IN THE FLOOD (winner, Fratti-Newman
Political Play Award); COSTA REHAB (finalist, Oregon Book Award); SEPTEMBER TWELFTH (finalist, Oregon Book Award;
finalist, Playwrights First Award); MARILYN/MISFITS/MILLER (finalist, Julie Harris Playwright Award; semifinalist,
O'Neill Conference); KAFKA'S JOKE (finalist, Woodward International Playwriting Prize; semifinalist, Jewish Plays
Project); and CLASS ACT (semifinalist, O'Neill Conference). Member: Dramatists Guild, New Play Exchange and Portland's
Nameless Playwrights and LineStorm Playwrights. www.richrubinplaywright.com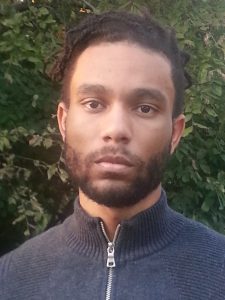 Cris Eli Blak (Playwright, BROWN BODIES ON A BLUE EARTH) is an award-winning playwright whose
work has garnered him the Christopher Hewitt Award in Fiction, a Pushcart Prize nomination and honors and
recognition from The Negro Ensemble Company, Kairos Italy Theater, Austin Film Festival, Barrington Stage Company,
TEDxBroadway, and Ignition Arts. His work has been performed around the world, from Off-Broadway, London, Canada and
Ireland. He is developing new work with Derby City Playwrights and Et Alia Theater Company and is currently under
commission by Rattlestick Theater, American Stage and La Lengua Teatro en Español/AlterTheater Ensemble. He was the
resident playwright at Fosters Theatrical Artists Residency, is currently the playwright-in-residence at Paterson
Performing Arts Development Council, is the recipient of the Michael Bradford Residency from Quick Silver Theatre
Company and was in the inaugural class of fellows for the Black Theatre Coalition/Broadway Across America; and was
shortlisted for the Alpine Fellowship Theatre Prize. He continues to strive to create work that reflects the world
that we live in, with all of its different and diverse colors, creeds and cultures.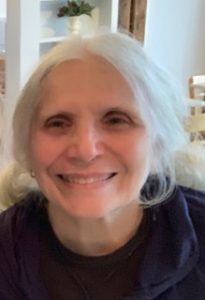 Lynda Crawford (Playwright, THE NONESSENTIALS) Crawford's plays include Night Shadows—Or, One
Hundred Million Voices Shouting, On Women Festival, Space at Irondale, Brooklyn, NY, March 2020; KP 1968 (with Peter
Reich), Fenimore Arts Museum, Cooperstown, NY, 2020, and HB Studio's Coming Apart Together Reading Series, June 2020;
The Rewrite, EAT, 2019, and The Hive, Provo, Utah, 2019; Stars Out of Balance, staged reading, Planet Connections
Festivity 2018; Whitewashed, 365 Women a Year Festival, Florida State University, October 2017; The Audit, HB
Playwrights Theatre, June 2017, and Emerging Artists Theatre's New Work Series, October 2015; Rojo Verde, recipient of
the Greener Planet Award, Planet Connections Festivity 2017; Familiar Strangers, Planet Connections Festivity 2016;
Pillow of Tears, Women Playwrights International 2015, University of Cape Town, South Africa; Strange Rain, FringeNYC
2013, awarded Overall Excellence in Playwriting. Lynda's other writings have appeared in newspapers, journals, and the
book, Titters: The First Collection Of Humor By Women (Macmillan). Lynda received an MFA in playwriting in 2001 from
Brooklyn College. She is a member of HB Playwrights Forum and K/Q Playwrights. Several plays are available to read at
the New Play Exchange.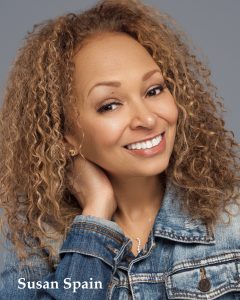 Susan Spain (Playwright, GROUP) Is excited to participate in this year's First 15 Event at Capital
Repertory Theatre, where she was last seen last year in Night Vision by Dominique Morisseau as part of the 8:46 streamed
event. Susan is an award-winning actor, director and writer who has appeared Off Broadway and regionally, and has
narrated over 100 audio books, receiving an Earphones
Next Act 2023 Cast List
Coming soon!
More info coming soon!
What to Watch Virtually
First 15: Be a Literary Manager ReadingNextGenSynopsis Clinic
What to Watch In Person
How to Watch Virtually
HOW TO WATCH:
On Apple TV, Amazon Fire TV and Roku – search and download
the Collaborative Studios app.
Open Stage Media On-Demand Channel