The submission process for the 2022 Summit is now closed. Stay tuned for information about the 2022 Summit which will take place in June, and for 2023 submission information.
What is Next Act?
Next Act! Is an expansion of Capital Repertory Theatre's (theREP) commitment to the development of new work and directly reflects the theatre's mission, "to create meaningful theatre generated from an authentic link to the community." At the same time, the weekend-long summit is designed to complement the Upper Hudson Valley's rich diverse populations, and has been doing that for the past 11-years!
Click here to learn more about Next Act and it's productions & events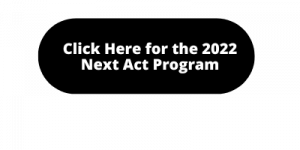 (Pictured: AEA Actor, Joshua Redfield and local actress Emily Curro.)
The Next Act! New Play Summit is made possible in part by a legacy gift from Samson O.A. Ullmann, professor of English at Union College, 1957-1992.
[/et_pb_text][/et_pb_column][/et_pb_row][/et_pb_section]