Streaming June 9 at 7pm through June 11 at 10pm
SECRET HOUR by Jenny Stafford.
Married couple Kate and Ben have a difficult time communicating about difficult topics so they've come up with a game – "secret hour" – in which they must tell each other the truth, no matter what. When, as it is inevitable, the lies each character is holding onto finally come to light, Ben and Kate must wrestle with whether or not their truths make them incompatible. Together they end up faced with the question Kate poses to her the students in her college ethics course – "is your greatest ethical responsibility to yourself, or others?" (Secret Hour, will be available to stream starting at 7pm on June 9th through 10pm June 11th).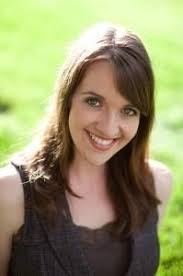 Stafford is new to the Summit and theREP this year. Jenny Stafford is an award-winning bookwriter, lyricist, and playwright whose works have been heard on Broadway, regionally, and internationally. Awards include the 2017 Reva Shiner Comedy Award, a 2021 ASCAP Plus Award, and the Paulette Goddard Award. Nominations for the Spirit of the Online Fringe Award and the Fringe Review Hidden Gem Award in Edinburgh. Finalist status for the Kleban Prize for Musical Theatre (2018 and 2021), the Yale Institute for Music Theatre, the Eugene O'Neill Musical Theatre Conference, and the National Alliance for Musical Theatre Conference, and the Ronald M. Ruble New Play Competition. Second prize in the McLean Drama Company Playwriting Competition. She's been an Artist in Residence at the Rhinebeck Writers Retreat, Village Theatre, the Johnny Mercer Writers Colony, the Catwalk Institute, Hypatia in the Woods, Goodspeed Musicals, CAP 21, the Ross Ragland Theatre and the Berkshire Playwrights Theatre.  She is also an essayist, with essays published in the Colorado Sun, the Santa Ana Review, and the Ponder Review. Dramatists Guild member. MFA, Graduate Musical Theatre Writing Program at NYU's Tisch School of the Arts. 
Directed by Yvonne Perry
Stage Managed by Margaret E. Hall*
Cast (in alpha order):
Ben – Ben Katagiri
Kate – Vivia Font*
Leaf – Pun Bandhu*